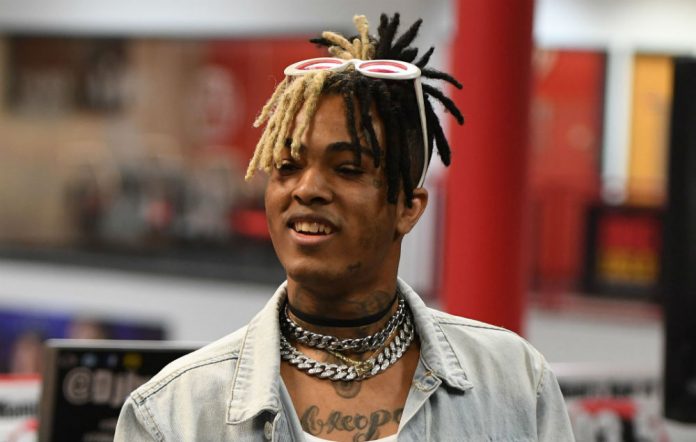 [ad_1]

"No one knows the shit i feel for you," Ayala wrote
XXXtentacion's ex-girlfriend has received thousands of dollars for her medical bills following the rapper's death.
Geneva Ayala accused XXtentacion – real name Jahseh Dwayne Onfroy – of abuse. The South Florida artist was arrested in 2016, facing charges of aggravated battery on a pregnant victim, domestic battery by strangulation, false imprisonment, and witness tampering on Ayala.
Ayala created a Go Fund Me page in October 2016 to help pay for her surgery following the alleged battery. She detailed two fractures in her left eye socket as well as nose and jaw fractures, "due to an aggressive hit".
"since these bones are fractured they're piercing into the back of my eyeball causing damage to an optical nerve and my eye itself," she added, writing that without surgery her "eyeball will die" and the nerve connecting her lip/cheek and teeth "will eventually die as well."
"i'd appreciate anything, this is a very strenuous obstacle that has been put into my hands. also could use money towards my living situation and food. thank you," she concluded.
XXXTentacion was shot by two men in a dark coloured SUV as he left a motorcycle shop in Fort Lauderdale on Monday (June 18). He later died in hospital.
Since his death, Ayala has received more than $6,000 in donations – bringing total donations to $34,249 at the time of writing. The total surpasses her goal of $25,000.
Ayala spoke out about the rapper's death, sharing an illustration of the pair and writing, "i want to scream at the top of my lungs until i can't then keep screaming. i don't want to believe this. no one knows. the shit. i feel. for you."
She then shared a quick video clip that shows what seems to be XXXTentacion's head, writing "it isn't real. come back."
Ayala later alleged that she was kicked out of the vigil for the rapper, writing, "they kicked me out of the vigil. so damn disrespectful. i can't believe people are that selfish. i wasn't even there 25 minutes and i literally got pulled away from the memorial. i just wanted to stay. i wasn't bothering anyone. this is unfair. i'm absolutely devastated. THEY BURNED THE SHIT I LEFT THEY BURNED WHAT I BROUGHT FOR HIM IM SO MAD LIKE IM SCREAMING."
She followed up that post with a picture of the alleged burned items, with the caption: "i left those those things for him. i didn't bother anyone. i said nothing to no one. i can't believe they'd do that. how did they let that happen. why would anyone let that happen, where is the respect? the globe, board, flowers and candles i brought for him were placed BEHIND THE CAUTION TAPE, AND THEY LET THEM GET THE SHIT AND SET IT ALL ON FIRE. he would've wanted me there. i have no fucking words."
Meanwhile, XXXTentacion's manager Soloman Sobande released a statement following the rapper's death and called for his family's privacy.
[ad_2]