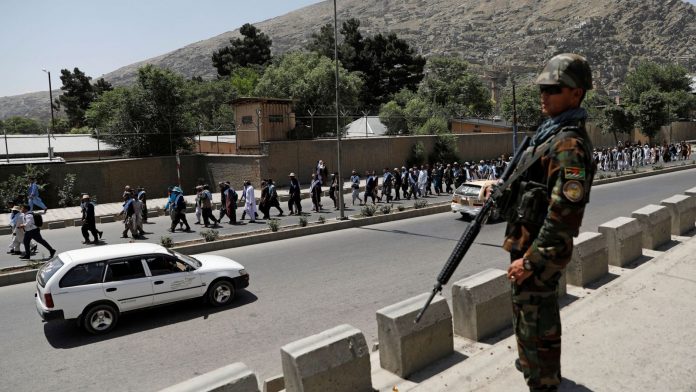 [ad_1]



Taliban militants have killed around 30 Afghan security forces in multiple attacks in western Afghanistan, officials have said, days after the group ended its ceasefire.
"More than half of the fatalities came from the ambush and roadside bomb blasts that hit a reinforcement convoy," Badghis provincial governor Abdul Qhafoor Malikzai said.
Militants also stormed bases overnight killing police officers and soldiers. he added.
The Taliban claimed responsibility for the attacks in a WhatsApp message to journalists.
Provincial council chief Abdul Aziz Bek said that the Taliban had used the ceasefire to send informants to collect information about the bases in order to plan the attack.
More to follow…
[ad_2]