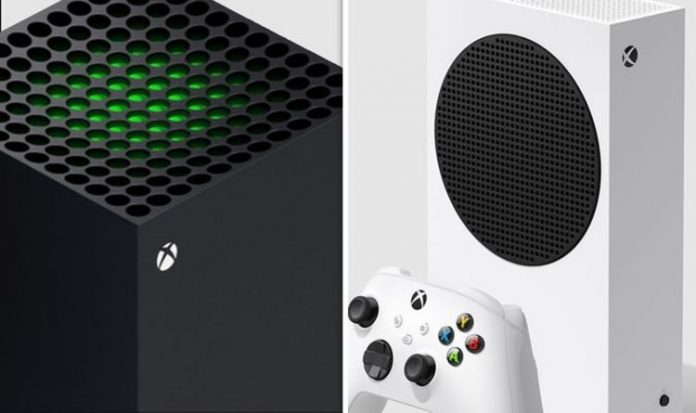 Microsoft has big plans in store for the Xbox Series X and Series S consoles.
In a recent Xbox podcast, Microsoft's Larry 'Major Nelson' Hryb told fans to expect some exciting new enhancements for the next-gen devices.
Hryb announced plans to reveal some "enhancement news" in the immediate future, although he failed to offer any additional hints.
This was echoed by Microsoft's Jason Ronald, who confirmed that exciting announcements were inbound.
"We've got a lot of really exciting things that are coming down the pipeline over the coming months and over the coming years," Ronald said.
Needless to say, fans have been speculating about the nature of the exciting announcements.
The most likely scenario is that even more original Xbox, Xbox 360 and Xbox One games will be enhanced for Xbox Series X.
The console currently improves performance and loading times for almost every Xbox game playable via Backwards Compatibility.
A number of Xbox One games have been optimised for Xbox Series X, such as Watch Dogs Legion, Dirt 5, Assassin's Creed Valhalla and Gears 5.
There are even some classic games that have received official upgrades, such as SSX 3 from the original Xbox.
The popular snowboarding game from the early 2000s has been transformed with improved resolutions and a locked 60 frames-per-second gameplay.
Microsoft will almost certainly optimise more Xbox One games for Xbox Series X, and hopefully a few more classic games from previous console generations.
We'd also like to see more original Xbox games get the Backwards Compatibility treatment, such as OutRun 2, Jet Set Radio Future, The Chronicles of Riddick: Escape from Butcher Bay and Burnout 3.
The Xbox Series X and Series S have been well received by fans, despite a lack of brand new game exclusives.
The console has tended to rely on older games that have been upgraded for the console, instead of brand new releases.
On the plus side, backwards compatibility with every generation of Xbox continues to impress, as does Microsoft's Smart Delivery system.
Smart delivery ensures Xbox users always have the best version of a game for the console they're playing on. It's superior to the PS5 equivalent, where selecting the optimised version of a game can be a little unclear.