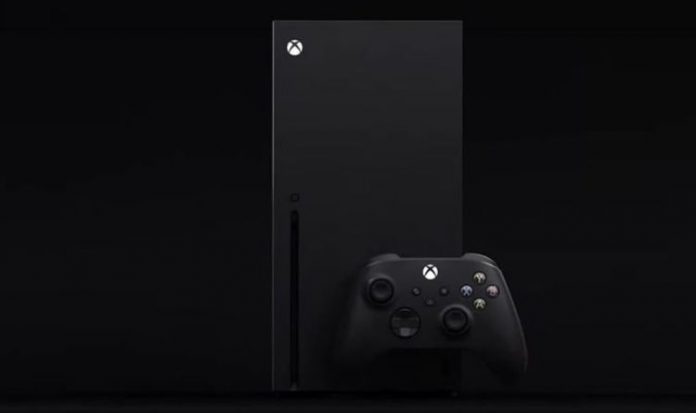 While the latest Xbox Series X re-stock event has ended in the UK, there's hope for at least one more to be announced before the end of the year.
Several UK retailers were offering Xbox Series X stock this week, but it doesn't look like another is coming today.
But there has been encouraging news for gamers who want to try and get an Xbox Series X before the end of the year.
Last month, Microsoft told CNN Business that the pandemic had not cut down on the number of consoles that have been made available this month.
They also confirmed: "We're building new Xbox consoles as fast as we can to meet demand."
And in another boost for Xbox Series X hunters in the UK, at least one retailer is making strides to removes consoles from scalper groups.
Sky News is reporting that VERY has taken steps to cancel orders they believe have been placed by one scalper group.
The Sky News reports: "One business called Crep Chief Notify (CCN) charges members £30 a month, or £400 for a "lifetime membership", to send them alerts when such a workaround becomes available.
"This business claimed to have exploited a link to make high-volume orders from the British retailer Very for the Xbox Series X and PlayStation 5 consoles."
A spokesperson from VERY then revealed: "As a result of a technical error, some people were able to place orders for PS5 and Xbox Series X consoles for a short time on Sunday.
"However, these items are not on sale and affected customers have received notice that the orders have been cancelled. We apologise for the confusion caused."
This action won't help a large number of gamers to grab a console before the end of the year, but it will be seen as an encouraging move.
Scarcity of console stock isn't something new for gamers, but 2020 has started to see new trends take hold.
Streaming services are not taking a big chunk of sales yet but other things being used by leading companies are.
Analyst group Super Data revealed more this week on how things like Xbox Game Pass may have started having an impact on sales events, like Black Friday.
A new report from the company explains: "Spending on PC games during the weekend was up 6% year-over-year, but this was more than offset by a 13% decline in console earnings.
"Unmet demand for the PlayStation 5 and Xbox Series X|S likely depressed spending on digital console games. The current console transition is more seamless than past ones, with both console families allowing players to purchase a game on an older device and upgrade to the new-gen version at a later point.
"However, some gamers appear to be waiting to get a new console before starting recent major titles. In order to experience the whole game in the best possible way, they are holding off on purchasing the PlayStation 4 and Xbox One versions entirely.
"Another factor in the decline is the rapid growth of subscription services like Xbox Game Pass, whose October 2020 user numbers were up 216% year-over-year.
"These Netflix-style services provide access to a large library of games at a fixed monthly price, and gamers do not have an incentive to seek out Black Friday deals on older titles they can already play through their monthly subscription."