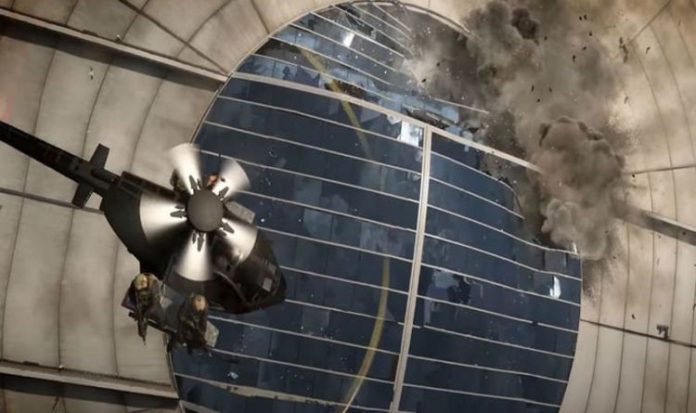 Call of Duty Black Ops: Cold War Season 1 is kicking off next week and we're already learning about what is being planned.
A big part of this will be connected to Call of Duty Warzone, and what many gamers will be thinking of as the Season 7 release date.
With both games becoming more integrated this month, there have been some juicy leaks regarding what could be coming next.
One of these is a new map, or island, being added to the popular Battle Royale experience.
From what has been shared online so far, a new Alcatraz location is being added during Warzone Season 7.
Little Easter eggs have been shared by Activision which suggest a "Rebirth Island" was being worked on.
And it seems that an Alcatraz-style prison area is coming to the game on PS4, PS5, Xbox One, Xbox Series X and PC.
What we don't know yet is whether this will be a new map that gamers can enjoy later this month, or a new location being added to Verdansk.
How this could be pulled off is unclear, but gamers are excited that a new map could be coming to the game.
Being an island, it seems that this would be a smaller map, something more akin to what was released in Black Ops 4: Blackout.
But until Activision shares more, we will have to wait and see what is being worked on.
More maps are also being planned for Black Ops Cold War, with Season 1 the start of a new Battle Pass.
An explanation from Activision adds: "On November 13th, Black Ops Cold War is set to launch with an updated player progression system. Players will begin by completing Military Ranks, a traditional levelling journey to unlock functional gameplay items.
"Once completed, Black Ops Cold War players will enter an updated and improved Season Leveling that begins at game launch with the Pre-Season, and which becomes synchronized with all three games at the beginning of Season One on December 10th.
"At the launch of Season One in December, the path to gaining XP and leveling up will be shared across all three Call of Duty titles: Black Ops Cold War, Modern Warfare and Warzone. This Progression system is both familiar and innovative, allowing you to level up in all three titles no matter which game you play.
"At the start of Season One expect every weapon from Modern Warfare and new weapons from Black Ops Cold War to be accessible in Warzone, including Blueprints and camo variants. Mix and level up weapons both in Warzone and the game the weapon originated from."