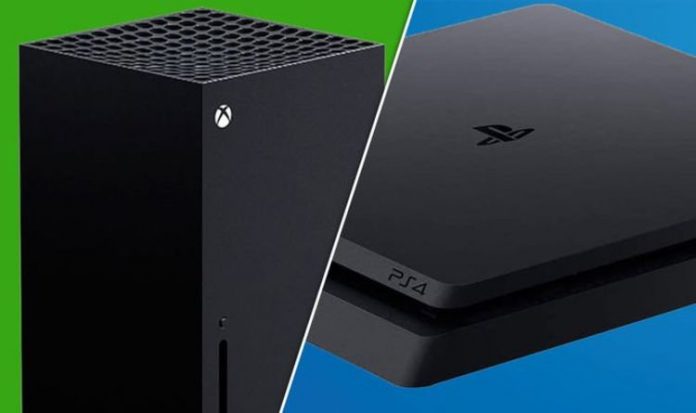 The Xbox Series X is one of the hottest consoles out there right now, with stock for the next-gen system from Microsoft regularly selling out at lightning fast speeds whenever a restock goes live. And Microsoft has been putting in plenty of leg work to make sure gamers who pick up a Series X will have plenty to play. A flurry of studio acquisitions over the past few years means the Xbox Series X games list this gen will look extremely healthy.
Titles such as Halo Infinite, Hellblade 2, Avowed, Everwild and the next Forza Motorsport are all heading to the Xbox Series X and Series S as well as Games Pass.
While Microsoft's acquisition of Bethesda, which is having a few finishing touches put onto it, could also lead to a bumper list of new exclusives this gen.
And the Xbox Series X games list has just been given a further boost with news that one top quality PS4 exclusive is making its way to Microsoft's console.
Recently the Xbox team and Yakuza makers Ryu Ga Gotoku have been getting a bit cosy, with tonnes of Yakuza games arriving on Xbox Game Pass.
The next-gen version of the latest mainline Yakuza game – Like A Dragon – was also available exclusively on the Xbox Series X and S at launch.
And fans of the Yakuza series on Xbox have been given more good news as spin-off Judgment is heading to the Series X and S this year.
Judgment was originally a PS4 exclusive, launching first in Japan back in December 2018 before heading to Western regions the summer of 2019.
And now, after a few years of only being playable on the PS4, Judgment is heading to Xbox.
A next-gen version of Judgment will be out on the Xbox Series X and S on April 23.
This upgraded version of Judgement will also be available on the PS5 and Google Stadia, and offers a crisp 60FPS, improved load times and all the previously released DLC.
Announcing the news, Sega said: "Judgment takes advantage of the new hardware with refined visuals in 60 frames per second along with improved load times and includes all previously released downloadable content on these three platforms.
"Praised as 'the best crime drama not on TV' by the Hollywood Reporter, Judgment was originally released on PlayStation 4 in 2019. The remastered Judgment marks the gritty tale's debut on Xbox and Stadia.
"Judgment is an action thriller that puts players in the shoes of Takayuki Yagami, disgraced attorney turned rugged private detective, as he uncovers the mystery behind a grisly series of murders. Joined by his partner, ex-yazuka Masaharu Kaito, Yagami must claw his way through Kamurocho's criminal underground to unravel the truth—as painful as it may be.
"In addition to locale, Judgment takes on the classic hallmarks of the Yakuza series through the eyes of Yagami. Fans will recognize rough-and-tumble street fights, engrossing side missions with locals, and comedy breaks with mini-games. Judgment ups the ante with emphasis on investigative gameplay tracking suspects and discovering clues as Yagami walks the thin line of justice in a world of corruption. Packed with a thrilling story, filmic combat and a cast of intense characters, Judgment will keep all aspiring private detectives on their toes."
Express.co.uk reviewed Judgment back when it launched on the PS4 and were left thoroughly impressed.
In our four out of five star review we said the Yakuza studio had struck gold again with an "awesome PS4 exclusive".
In our review we said: "Judgement is another great offering from Ryu ga Gotoku and another awesome exclusive for the PS4.
"If you have played and enjoyed any of the entries in the Yakuza series then Judgement should be a must buy for you.
"And if you've never played a Yakuza game before, but have always been curious about the series, then Judgement is a great place to start.
"It offers a compelling alternative to Kiryu and Majima's adventures, with a gritty and compelling story, great combat system and interesting characters."