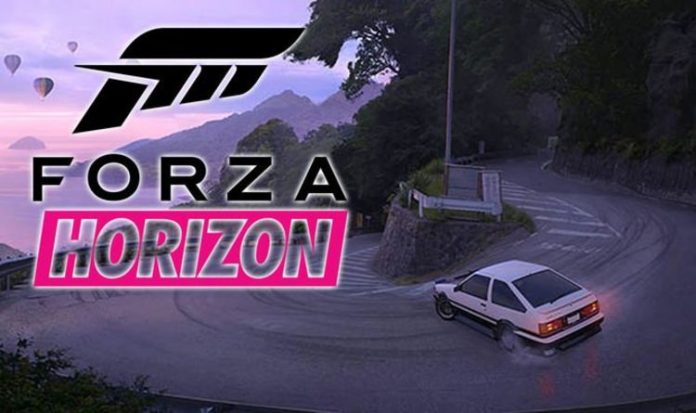 The Forza Horizon games are some of the best reasons to own an Xbox, with FH3 and FH4 huge hits among fans and critics alike. And while Playground Games are busy working on the next Fable and Forza Motorsport games for the Xbox Series X, rumour has it the UK developer is also prepping Forza Horizon 5. And it's rumoured the next Forza Horizon game could be set in Japan.
These rumours were highlighted by notable Xbox 'news guy' Idle Sloth on Twitter as well as on Reddit.
On Twitter @IdleSloth84 shared images of alleged leaked maps for Forza Horizon Japan.
These maps show the Yokohama, Kanagawa, Gunma and Fuji areas in Japan.
Gunma is an interesting one, as anime fans will know that is where iconic street racing series Initial D is set.
If Playground Games are thinking of using Gunma as part of the FH5 map, then that could mean plenty of twisty mountainous roads that are ideally suited for drift racing.
And with it looking unclear whether Sega are releasing any of the latest Initial D arcade games for home consoles this could be a great substitute for fans of Japanese drift racing.
Highlighting this latest leak, Idle Sloth said: "(Leaked) Forza Horizon Japan Map allegedly leaked by a Playground Games Employee.
"Reddit user posted two images to the Forza Horizon Subreddit in Feb 2020. I'm really hoping for a Horizon set in Japan".
The Twitter leaker went on to add: "Check out the a new image of the Forza Horizon Japan map that was recently discovered".
While on a subreddit dedicated to gaming leaks one Redditor posted: "In early February, 2020, a Reddit user posted two images to the Forza Horizon Subreddit. These seemed to allegedly contain two different angles of the Forza Horizon map. While there has been no official announcement, it still believed that this game will mostly likely release in 2021.
"As far as we are aware, this was taken during a Microsoft Developer conference in January 2020, where multiple developers were meant to show off new details about their upcoming games for the Xbox Platform.
"While I do not know this person, a friend of mine has apparently talked to them on discord before their account was deleted. In fact, both of these images were deleted by the Subreddit moderators in about an hour, and the images which were also posted on the Forza Discord were apparently deleted in a matter of seconds.
"Please do not take this as any form of confirmation, as until Xbox says anything, these may just be completely fake. There has been a massive uproar from the community about the game being set in Japan, and it seems like it may he happening.
"Furthermore, it is believed that these in fact are not all the roads in the game, instead they are the main roads, which won't account for tight city streets and dense mountain roads.
"From what we know, these are not actual images of the map, rather placeholders for the real map that would soon be revealed. However, apparently the Map shape will still be the same.)"
Not too long ago rumours surfaced that two secret Xbox games were launching in 2021.
These rumours came courtesy of reliable Xbox leaker Jez Corden, a tech blogger and editor for Windows Central.
In an episode of The Xbox Two podcast Corden said: "I know of at least two games, big games, that aren't on that list that are coming from Xbox in 2021."
It remains to be seen whether Forza Horizon 5 could be one of these games, or whether this in-demand sequel will be coming at a later date.