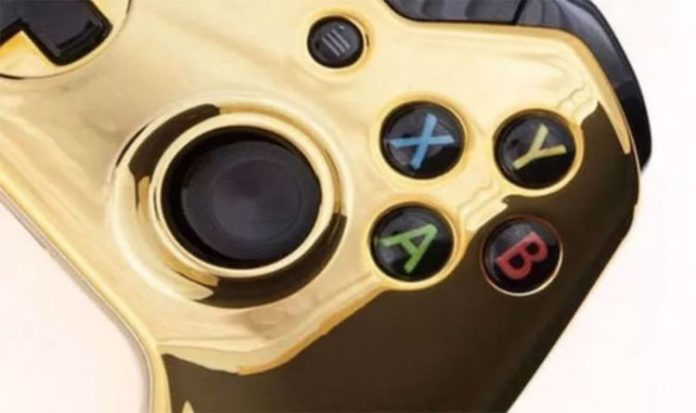 Xbox Gold subscribers be warned: this is your last chance to download the December 2020 free games.
The next batch of Games with Gold freebies have a January 1 release date on Xbox Series X/S, Xbox One and Xbox 360. There's no official launch time, but you should be able to access the free games from midnight local time.
The January 2021 free games line-up is pretty strong, beginning with the Xbox One version of Little Nightmares, and Xbox 360 fighting game The King of Fighters XIII.
Little Nightmares will be available for the entire month of January, while The King of Fighters XIII will be replaced by Xbox brawler Breakdown on January 16.
Xbox Gold subscribers will also be able to download the remastered version of Dead Rising on January 16, which will remain on the service until end of play on February 15.
The great thing about the January 2021 free games is that they can all be played on Xbox Series X/S, as well as Xbox One.
With the new games about to launch, it's also your last chance to download the December freebies, which include The Raven Remastered and Stacking. Bleed 2 will remain part of Games with Gold until January 16.
It's hard to pick out a favourite when it comes to the January 2021 free games, although if forced I'd probably go with Dead Rising.
"In this remastered version of the original game, survive the flesh-hungry undead mob in the Willamette shopping centre using a range of weapons at your disposal," reads the official description.
"As photojournalist Frank West, you'll have 72 hours to fight off the zombie horde and discover the reason behind the outbreak."
The game features some memorable enemy encounters, not to mention a wide selection of hilarious weapons.
Little Nightmares, meanwhile, is a creepy 2D platform game with some fantastic puzzles and lots of disturbing enemies.
"Help your character, Six, survive The Maw: a massive and mysterious vessel inhabited by corrupted souls looking to make you their next meal.
"Reconnect with your inner childhood and unleash your imagination to escape the horrors within and find salvation."
The King of Fighters XIII is an excellent 2D fighting game from SNK, while Breakdown is something of a hidden gem.
"Trapped inside a mysterious lab and unable to remember his past, Derrick Cole must fight his way out using his newfound extraordinary powers," reads the Breakdown description.
"Combining hand-to-hand combat, state-of-the-art weapons, and an intense story line, embark on a thrilling and suspenseful search for the truth in this first-person action-adventure title."
If you want to sign up for Gold and enjoy benefits like free monthly games and online multiplayer, then you can grab a 12-month membership from ShopTo at a heavily reduced price.
The UK retailer is currently selling 12-month Xbox Gold subscriptions for just £39.85. That's a saving of over £10.
Alternatively, I'd recommend getting an Xbox Game Pass Ultimate membership, which includes Game Pass and Xbox Gold. New subscribers can get one month for just £1 by visiting the Microsoft website.