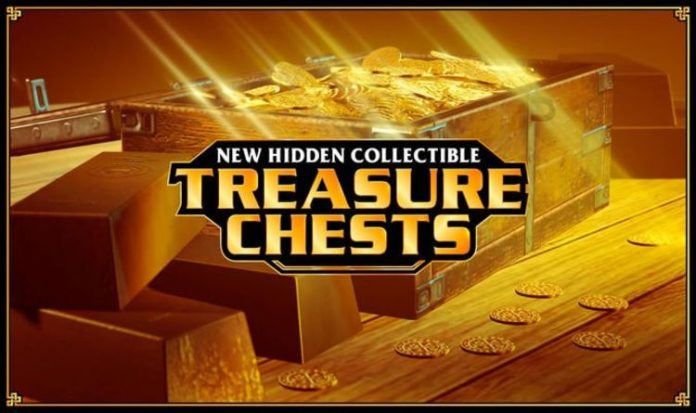 The Cayo Perico Heist has proven to be the biggest expansion ever released by Rockstar Games for GTA Online, and more rewards for it have been released.
This week in GTA Online, players have a chance to uncover more riches across Cayo Perico on PS4, Xbox One, PC and next-gen consoles.
Treasure Chests filled with valuables can now be found around the island, with a total of ten locations available on the map.
From what has been reported so far by gamers, there is a limit to how many Treasure Chests can be unlocked each day.
According to those finding the new Treasure Chests, each location rewards players with around $15,000 in-game cash.
It's unclear at this time if there is a way to get around the daily limit, or if chests will be randomised each day.
It also looks like finding Treasure Chests counts towards your daily collectables list, although this hasn't been confirmed by Rockstar Games.
If you have already found all the Treasure Chests you can today, there is another big bonus worth checking out.
Players taking on the Cayo Perico Heist who collect five Hidden Caches will be rewarded with an additional gift of GTA$100,000.
This was confirmed today by Rockstar Games as a new Heist reward, alongside these other GTA 5 Online bonuses:
Treasure Chests around Cayo Perico, which can be found on land and underwater during Scoping Missions for The Cayo Perico Heist
An additional gift of GTA$100K for players who collect 5 Hidden Caches by January 6th
A free Bigness Tie-dye Sweater and Sports Pants, along with the free Sessanta Nove
ROCKSTAR GAMES DISCOUNTS
Spread out, kick your feet up, and keep your cherished vintage sports cars stored in pristine, mint condition. All players can take 40% off the retail cost of all High-End Apartments and Garages until January 6th, so there's no reason not to live in luxury.
Should you need help filling spots in that new Garage, you can take 40% off the cost of the Cheval Taipan and the Armored Karin Kuruma.
For those with a Special Cargo Warehouse, the Jobuilt Phantom Wedge and BF Ramp Buggy are also available at a 40% discount through January 6th.