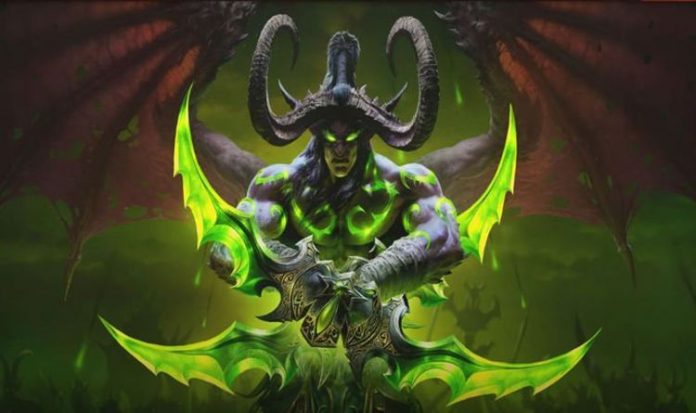 While we don't know exactly when WoW Classic will be updated with the new (old) Burning Crusade expansion, we do know that players will face a choice.
The World of Warcraft Burning Crusade Classic experience will allow gamers to progress their characters, or skip this latest expansion and maintain them on Classic servers.
The good news is that Classic Era realms will be launching at the same time as the pre-expansion patch for Burning Crusade Classic.
And something that the President of Blizzard Entertainment, J. Allen Brack, pointed out during BlizzCon Online, is that Burning Crusade's release will present its own community challenges.
Speaking during a live roundtable with the Daily Express Online, Brack pointed out: "Players who play Classic today are going to have a choice; do they want their realm to migrate forward and be a Burning Crusade Classic Realm, or do they want to stay in what we now know as Warcraft Classic?
"That's a choice that players are going to have, so we're going to have a Classic community from the base game and a Classic community from Burning Crusade, and then we will have the modern Classic community all under a unified framework of playing World of Warcraft."
Further details of this planned rollout have been announced by Blizzard and include several features for WoW Classic gamers weighing up their options.
This includes the option of boosting your character level to 58, cloning existing characters, or creating a fresh character who can explore the new Burning Crusade Classic starting area.
A message from Blizzard adds: "Existing realms will patch with the new Burning Crusade Classic content. If you choose to experience all of the new content, everything for your character remains the same including your realm, guild, and more — but you'll have access to the Burning Crusade Classic and all the updates that come with it.
"If you choose to have a character remain in WoW Classic, it will be available to play on a new Classic Era realm. These new realms are available as a new game client in the Battle.net desktop app. Friends from your original realm who also choose to play on the Classic Era realm will join you on the same realm. Your friends list will continue to be available no matter where you end up.
"Realm names will remain the same for both Burning Crusade Classic and Classic Era realms and player characters will exist as they are before the pre-expansion patch on both era types.
"You'll need to make a choice of which game type you'd like to play each of your available characters on. The first time a player tries to log in with a character in either client, they will be asked to confirm that they want to activate the character in that game.
"Once players choose where they want to play, the clone of that character on the other client will be unavailable for play unless the player chooses to "clone" their character with an optional paid service.
"Players who want to experience the best of both worlds will have the option to unlock both "clones" of each WoW Classic character as an optional paid service, allowing each hero to venture forth into Burning Crusade Classic while their Classic Era character continues their original adventure.
"Clones are created from a snapshot just prior to the Burning Crusade Classic pre-expansion patch and will not include any additional progress from that point on."
And when it comes to gamers getting their first taste of the Classic Burning Crusade experience, Blizzard has teased that a beta is coming soon.
"We'll be holding a beta test before long, where players will be able to head back to Outland and provide feedback on how it feels. We want to make sure we give plenty of time for the beta test so we can make the most of that feedback."