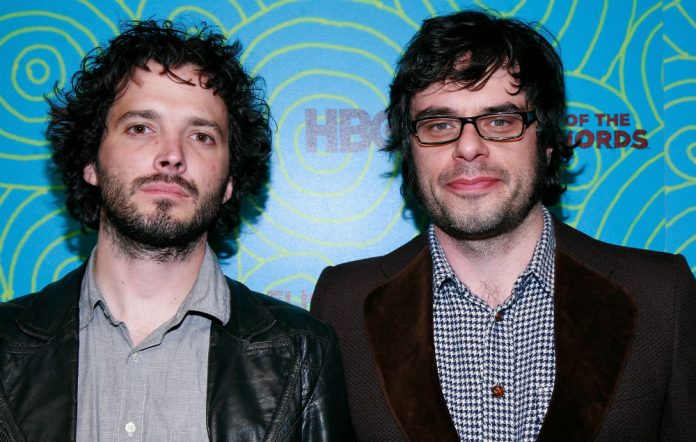 [ad_1]

The show's second season ended almost ten years ago
Flight Of The Conchords stars Jermaine Clement and Bret McKenzie have opened up about whether they would ever create a third season of the show.
The HBO television series' first season premiered in 2007. A second season, consisting of 10 episodes aired in January 2009. By December of that year, Clement and McKenzie announced that the show would not be returning for a third season.
Speaking to The Guardian, the pair revealed that they told their agents not to tell them what they were being offered for a third series so they could walk away from the show.
McKenzie said they decided to not embark on the third season because it "just wasn't fun."
"It's not like we were tired of each other's company," he said, with Clement adding, "we were tired of working together."
The pair didn't officially comment about whether they would consider a third series these days but it seems from those comments, fans shouldn't get their hopes up.
Last October, the New Zealand comedy folk duo announced their return to UK shores for the first time since 2010, taking in huge venues including London's The O2 and Eventim Apollo.
However, they had to postpone their March and April tour of the UK after McKenzie injured his hand falling down the stairs.
"Unfortunately I've broken two bones in my hand today in a very rock 'n' roll injury – falling down some stairs," McKenzie wrote on Facebook.
"The doctors have informed me that I won't be able to perform for several weeks. I'm sorry not to be able to do these upcoming shows but I'm looking forward to coming back and finishing the tour when I have two fully functioning hands."
You can see the full rescheduled dates below and you can grab tickets here.
Jun. 20 – London, UK – The O2 (rescheduled from April 3rd)
Jun. 21 – London, UK – The O2 (rescheduled from March 29th)
Jun. 22 – London, UK – The O2 (rescheduled from March 30th)
Jun. 24 – Leeds, UK – First Direct Arena (rescheduled from March 27th)
Jun. 25 – Liverpool, UK – Echo Arena (rescheduled from April 1st)
Jun. 26 – Birmingham, UK – Genting Arena (rescheduled from March 22nd)
Jun. 28 – Manchester, UK – Arena (rescheduled from March 23rd)
Jul. 01 – London, UK – Eventim Apollo
Jul. 02 – London, UK – Eventim Apollo (rescheduled from March 18th
Jul. 03 – London, UK – Eventim Apollo (rescheduled from March 19th)
Jul. 04 – London, UK – Eventim Apollo (rescheduled from March 20th)
[ad_2]