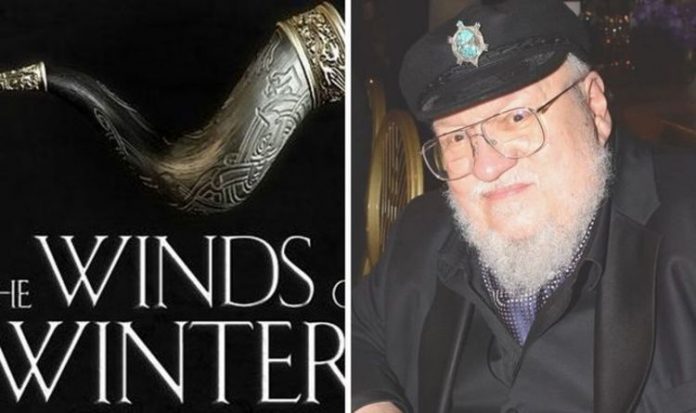 The Winds of Winter has been ongoing for a long time, and the project may take even longer than fans hope for. George RR Martin has shared some hope with fans, however, revealing when he hoped to release his book. However, he has been sure not to make promises, but has also given fans a very important update.
How much of The Winds of Winter has George RR Martin written?
According to George RR Martin's Not A Blog website, 2020 had some good sides to it, including getting a lot of The Winds of Winter written.
In his post, he even revealed how much he had written, which shows how big this tome will truly be.
He said: "What was good about 2020? Besides the election? Well… for me… there was work.
READ MORE:  Liberace death: How did Liberace die? What was he most famous for?
As well as sharing this important detail, of his having written a huge amount of text for the book, he also mentioned when he hopes to have things finished, though he made clear this was not a promise, but his being 'optimistic'.
He continued: "I need to keep rolling, though. I still have hundreds of more pages to write to bring the novel to a satisfactory conclusion.
"That's what 2021 is for, I hope. I will make no predictions on when I will finish… All I will say is that I am hopeful."
However, while he may be excited for what the future holds, fans also have a dreaded warning from George about other projects which could get in the way – arguably much like the HBO series Game of Thrones which distracted him for many years.
DON'T MISS
He added: "I have a zillion other things to do as well, though. My plate is full to overflowing.
"Every time I wrap up one thing, three more things land on me.
"Monkeys on my back, aye, aye, I've sung that song before. So many monkeys. And Kong.
"I will talk about all that in a different blog post. Meanwhile, guys and gals, please keep yourselves safe and healthy. I will try to do the same."
George has been living in what he refers to as his 'mountain fastness' for some time, and has clearly made good use of the quarantine from COVID-19.
However, there is also much to do, while there are also upcoming Game of Thrones-related projects which are coming up, such as House of the Dragon, which is a prequel series focused on the Targaryen family.
Fans will be, with George, crossing fingers and toes, hoping 2021 is finally the year for the arrival of The Winds of Winter.