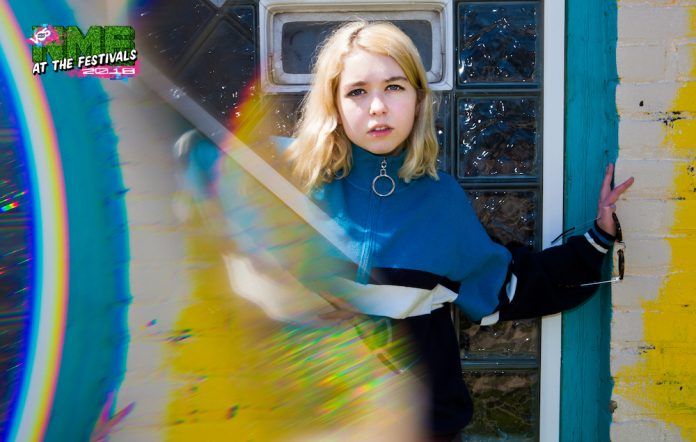 [ad_1]

ICYMI: we now have two audio channels here at NME! You can tune into NME 1 for a selection of stone cold classics and indie anthems, and NME 2 will bring you the best of the past decade, from alternative bops to grime and leftfield dance. Each week team NME will carefully handpick a selection of tunes to add to the playlists, and  here are the NME 1 & 2 playlist additions for this week.
On the A List
Kids See Ghosts – 'Freeee (Ghost Town, Pt. 2)'
Kanye and Kid Cudi's collaborative album is full of ethereal beats and brave lyrics (that tackle the controversy that's followed the duo's respective careers, and their personal battles with mental health difficulties). The pulsating 'Freeee (Ghost Town, Pt. 2)' is one of the highlights of the record, with roaring production and the defiant reprise of "Guess what, baby? I feel freeee!"
Slaves – 'Cut and Run'
Slaves are back, and it's about bloody time. With megalithic riffs and stomping drum beats 'Cut and Run' is a slick slice of the duo's trademark punk rock, and it's absolutely huge.
The Rhythm Method – 'Chin Up'
As World Cup madness hits, it's only fitting that we whacked The Rhythm Method's footy anthem straight onto the A list. With it's retro synth lines harking back to 'World In Motion' and with an excellent accompanying video featuring a handful of their indie pals, it's the biggest triumph England will get during this year's world cup.
On the B List
Rolling Blackouts Coastal Fever – 'Exclusive Grave'
You might not know it yet, but Rolling Blackouts Coastal Fever's debut album 'Hope Down' will the soundtrack to you summer. The Melbourne quintet's first full-length is full of stonking riffs and festival ready choruses, all accompanying the lyrics that take on the gritty reality of the chaos of 2018. 'Exclusive Grave' is no exception, with it's shimmering riffs and cantering drums, it's beach ready rock.
Say Lou Lou – 'Ana'
The dream pop sisters are back with the trippy, ethereal 'Ana'. Accompanied by floating strings and skittish beats, their processed vocals twist and turn, and the results are captivating.
On the C List
Cullen Omori – 'Happiness Reigns'
The former Smith Westerns frontman is back with his second solo album ('The Diet' out in August), and the latest glimpse we've got of it, 'Happiness Reigns', shows its going to be a treat. Summer-tinged, roadtrip ready rock.
Maribou State – 'Feel Good (ft. Khruangbin)'
Lilting tropical beats and funky synth lines make this Maribou State and Khruangbin collab an absolute bop.
Saltwater Sun – 'Hot Mess'
With lyrics that ooze sass and the crunchy, laidback verse that erupts into the thundering chorus, Saltwater Sun have created a total winner.
Hot Mess by Saltwater Sun

"Hot Mess" is out now on Hand In Hive. Stream + buy : http://hyperurl.co/iaoihw Listen + follow on Spotify : open.spotify.com/artist/4N8Ccd33SHnh2cNlojKYBv Instagram @saltwater_sun Twitter @saltwater_sun Facebook /saltwtrsun Produced and mixed by Alex Loring and Tom Andrews at Giant Wafer Studios. Mastered by John Davis at Metropolis.
Snail Mail – 'Heat Wave'
Snail Mail's understated indie-pop is always a delight, but the sweet melancholia of 'Heat Wave' makes it one of her strongest offerings yet.
You Me At Six – '3AM'
You Me At Six are back, and not like you've ever seen them before. Their latest single '3AM' boasts shimmering riffs à la Blossoms and a huge chorus that sounds borrowed from indie darlings Peace or a recent Killers record, and it's the best thing they've put out in years.
Want to listen to NME Audio? Here's how you can.
[ad_2]