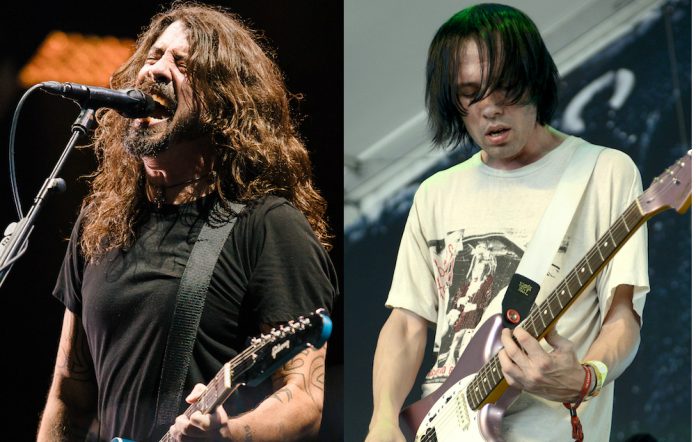 [ad_1]

The Wakefield trio supported Foo Fighters at their Manchester stadium show last night
Dave Grohl trolled The Cribs during Foo Fighters' Manchester stadium show last night (June 19) over who "ripped off Freddie Mercury best."
The Wakefield trio were one of the support acts at the Etihad Stadium last night, alongside Wolf Alice.
Midway through Foo Fighters' set, the band covered Queen's 'Under Pressure' with drummer Taylor Hawkins leading the crowd in a call and response warm-up. "Here's the thing," Grohl told the audience at one point. "The Cribs might have done that, but they didn't do it in a bathing suit, and that's all that fucking matters.
"Any motherfucker who has the nuts to come up here and do fucking Queen's vocal warm-up from Live Aid wins the fucking trophy. That's the way I see it. That shit's solid gold."
The Cribs, who have also covered the classic Queen track in the past, shared a video of the moment on their Twitter page, which you can watch above. "Getting trolled by Dave G about who ripped off Freddie best!" they captioned the post. "Classic! Seriously though, nicest guys in rock @foofighters."
Meanwhile, thousands of fans were stuck outside the Etihad Stadium yesterday after some tickets failed to scan on entry. Fans reported that tickets purchased from Ticketmaster were being rejected by the scanners.
[ad_2]