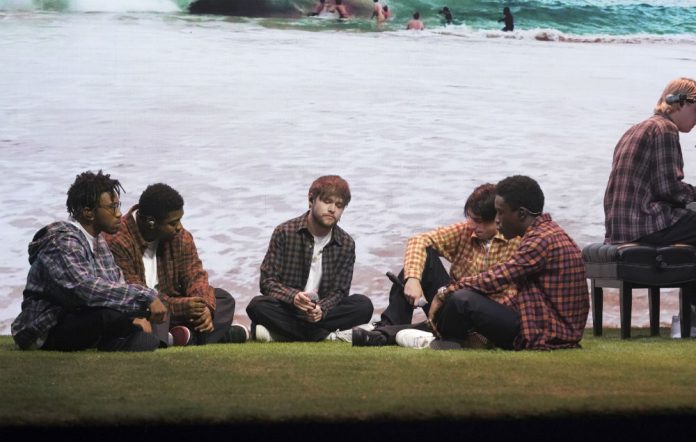 [ad_1]

It's the rising group's first TV appearance since they removed rapper Ameer Vann from their line-up last month
Brockhampton announced their new album 'the best years of our lives' following a sombre appearance on The Tonight Show Starring Jimmy Fallon in the US last night – watch the group perform the new track 'Tonya' below.
The appearance on Fallon's chat show was particularly significant for the rising hip-hop group as it marked one of their first live appearances since the departure of Ameer Vann on May 27.
The decision to remove Vann from the group came in the wake of allegations of sexual misconduct which were made against the rapper by a number of his ex-partners. In a statement, Brockhampton said they were "lied to" by Vann.
Brockhampton have now looked to move on from this setback by announcing their new album 'the best years of our lives'.
A project, which was tentatively called 'Puppy', had previously been announced prior to the surfacing of the allegations about Vann. It is unclear whether 'Puppy' has either been renamed or scrapped entirely since the rapper's departure.
The group previewed 'the best years of our lives' by performing the song 'Tonya' on Fallon last night (June 20) – you can watch their sombre performance below.
Brockhampton are due to make their UK live debut with a pair of sold-out shows at London venue KOKO on August 20-21.
[ad_2]