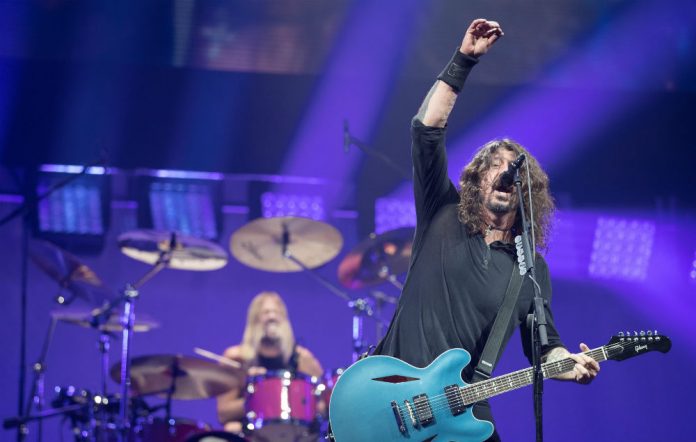 [ad_1]

Woah!
A meteorite was spotted flying through the sky during Foo Fighters' set at Pinkpop festival in the Netherlands on Sunday. See footage of the show below.
Drummer Taylor Hawkins was finishing a drum solo at the end of the US rockers' song 'Monkey Wrench' when a green meteorite passed suddenly overhead. It was as if the stars aligned.
RT reports that the fireball was seen widely across Europe including Germany and Belgium.
A German astrophotographer also captured a well-timed photograph.
The band's name – The Foo Fighters – refers to a term used by Allied pilots during World War II for UFOs or other aerial phenomena. A very strange coincidence indeed.
Meanwhile, Pinkpop was also marred by violence  when a driver ploughed into festival-goers. At least one person was killed.
In a statement posted on Facebook, the organisers of PinkPop said they were "deeply shocked" at the incident.
Meanwhile, this week sees Foo Fighters kick off their UK stadium tour. Their current run of dates see them joined by The Kills, Starcrawler,  and Wolf Alice, alongside Slaves, The Cribs, and Frank Carter & The Rattlesnakes, WMA agent Russell Warby has revealed that they wanted to shine a light of more "inspiring" acts and rising artists.
"With the bigger shows we want to carefully curate an inspiring bill," he told Music Week. "We consciously thought we want a lot of strong female artists and lots of younger artists.
"We wanted very much to offer a varied and interesting bill, and maybe throw up some surprises and challenges."
[ad_2]