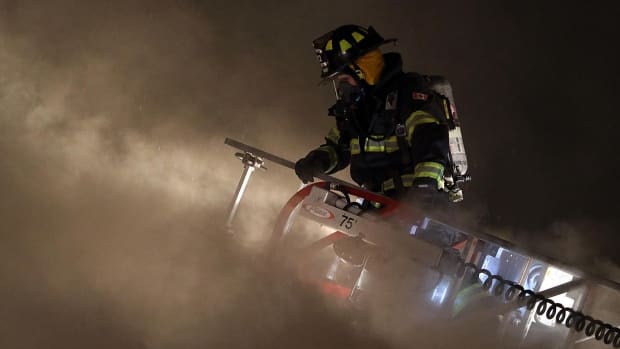 [ad_1]

The fire chiefs of Moncton, Dieppe and Riverview say the region needs a multimillion-dollar live-fire training facility.
It would give firefighters the chance to practise their firefighting and rescue skills more often.
Riverview Fire and Rescue's first strategic plan, approved by town council June 11, calls for a facility to be built either by the department or with other communities by December 2022. Funding has not been allocated, though.
Riverview sends some of its 46 firefighters and trucks to Miramichi or Prince Edward Island one to two times per year to train in fighting a live fire, said Denis Pleau, chief of the town's department.
"Training once per year in a live-fire facility is great, but it could be far better and I think we really need it more than want it," Pleau said.
Other chiefs agree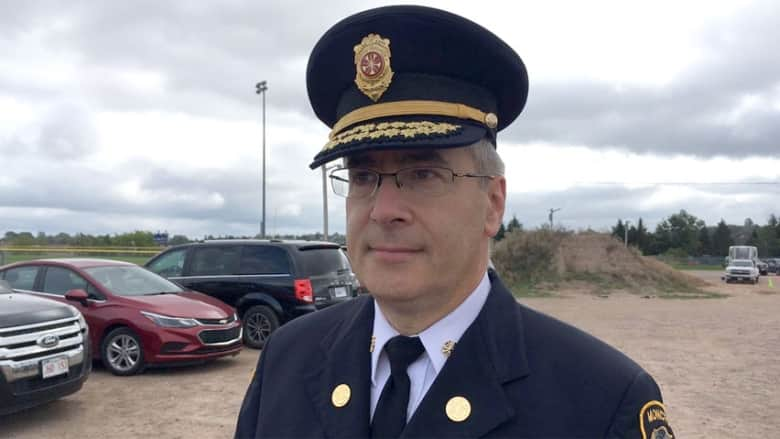 Moncton fire Chief Eric Arsenault agrees with his regional counterparts that a local live-fire training facility would be a worthy investment. (Gabrielle Fahmy/CBC)
Eric Arsenault and Conrad Landry, the chiefs of Moncton and Dieppe, respectively, agree.
Moncton's firefighters rely on experience from fighting real fires. Dieppe sends crews to train in Fredericton, Miramichi or P.E.I. facilities, Landry said. That means spending money on overtime and travel costs.
"In the perfect world, we'd do live-fire (training) once per year for every firefighter. Right now, that's not possible because of the extreme expense," Landry said.
Discussions are at a preliminary stage. The chiefs say they want to develop a business case, go to councils and then seek provincial funds.
Feel the heat
Riverview town council approved Riverview Fire and Rescue's first strategic plan on June 11. (Tori Weldon/CBC)
The facility hasn't been designed, but Pleau said it would likely be two storeys with real fire perhaps fuelled by natural gas burners.
"The firefighters could feel the heat and see the smoke," Pleau said.
A training facility is expected to be expensive. The chiefs say it would likely cost millions and require several acres of land.
"This is something that benefits everybody so why not share into the costs of getting it done and share into the ongoing operations (cost) of a training centre," Arsenault said.
Moncton's fire chief said the St. George Boulevard station is no longer suitable for live-fire training for its more than 100 members. (Submitted by Ron Ward/Freelance)
Moncton, with 104 firefighters and three training officers, has a training tower at its St. George Boulevard station dating back to 1962.
It's where Arsenault learned to be a firefighter, but he said it no longer meets modern standards and needs costly upgrades.
With urban development around the station, the department is also limited in how it uses the facility, he said.
"When you start creating a lot of thick, black smoke, it can be very upsetting to your neighbours," he said.
Such facilities are typically built in industrial areas.
'Bigger than just fire'
Landry suggested a facility that could be used to train firefighters, police, paramedics and other emergency crews not just for a house fire but train derailments or plane crashes.
"I think we need to think bigger than just fire," Landry said.
He said that could help secure funds from more sources and make the facility a place to train crews from across the Maritimes.
[ad_2]