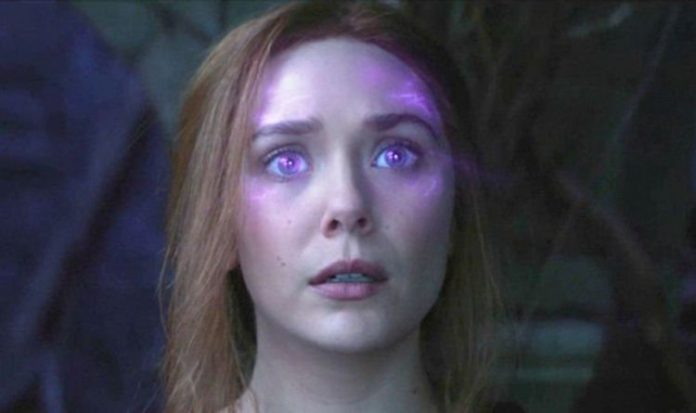 Marvel comic books' House of M storyline was a turning point for the franchise in 2005. During the story Scarlet Witch (played by Elizabeth Olsen) took pieces of Mephisto's soul to create her lost children, Tommy and Billy. After realising that she did not actually have these children, she used her powers to eradicate the mutant gene, removing the abilities of the X-Men, their foes and 1 million people in the process.
Disney Plus show WandaVision has long been rumoured to be putting a twist on this legendary storyline.
Considering the Marvel Cinematic Universe does not yet have any mutants, Wanda's House of M scenario may instead create the superpowered beings.
The latest episode took the first step towards this event with the arrival of Agatha Harkness (Kathryn Hahn) – formerly Agnes – a powerful witch with mind-control powers.
In the House of M story Agatha helps Mephisto reclaim the pieces of his soul used to create Billy and Tommy.
READ MORE: WandaVision theory: Agatha Harkness is behind Doctor Strange 2
If Agatha has already removed Wanda's twins from existence, Agatha's attack on Wanda in the last moments of the episode could be the beginning of her wiping her memory.
This would also mean House of M has already begun and it is only a matter of time before Wanda snaps herself out of Agatha's spell and realises her children are gone.
What would follow is the aforementioned House of M scenario in which Wanda would attempt to recreate her children, but instead create the entire mutant race.
It has also been theorised that Agatha's arrival in the MCU will spark the beginning of the next Doctor Strange movie – Doctor Strange and the Multiverse of Madness.
Doctor Strange is known for taking on the magical and ethereal threats that attack human reality.
Mephisto's introduction as Agatha's master means there is only one Avenger who is equipped to take on such a demonic entity: Doctor Stephen Strange.
This would mean Doctor Strange may also make an appearance in the upcoming final episodes of WandaVision.
WandaVision continues Friday on Disney Plus.