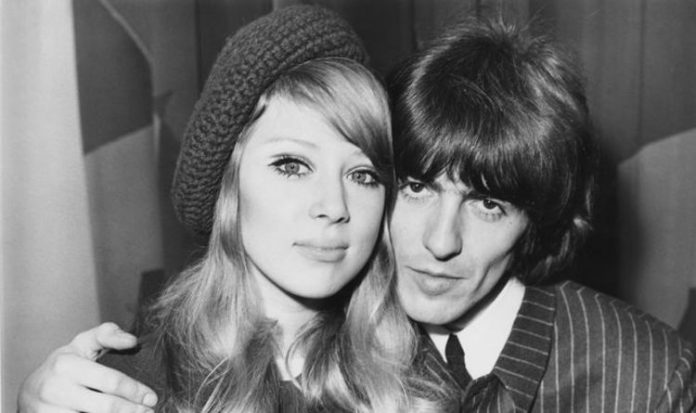 In 1966 The Beatles were incredibly famous but had not hit their stride yet. The quartet had already released albums such as Help!, Rubber Soul and Revolver, but in the years to come the Fab Four would release The White Album, Sgt Pepper's Lonely Hearts Club Band and Abbey Road. It is because of their fame that the band's manager, Brian Epstein, asked Harrison to forgo a large wedding to his bride-to-be, Boyd.
Instead of a church wedding, Harrison arranged to get hitched to his first love at a registry office in Epsom, Surrey and to keep it as low-key as possible.
Harrison and Boyd didn't tell many people and just brought a few close friends to the event.
Paul McCartney was Harrison's best man and Epstein attended the nuptials as well.
The other half of The Beatles, John Lennon and Ringo Starr, did not attend the wedding.
READ MORE: The Beatles: McCartney's 'psychiatrist-dodging' song for Tom Jones
Boyd wrote: "It was not the wedding I had dreamt of – I would have loved to be married in church, but Brian [Epstein] didn't want a big fuss.
"They all trusted him so implicitly that when he said it should be a quiet register office wedding George agreed.
"He also said it had to be secret – if the press found out, it would be chaotic."
The event ended up becoming as chaotic as Epstein said it would, as Boyd recalled the unwanted arrival of the press.
Boyd recalled: "We came out into the street to find dozens of press photographers lined up outside. So much for keeping the whole thing secret!"
Ten years after Harrison and Boyd's marriage they divorced.
Shortly after their split Boyd got together with Harrison's close friend Eric Clapton.
One year later, in 1978, Harrison married Olivia Harrison, who he was with until his death in 2001.
READ THE ORIGINAL REPORT