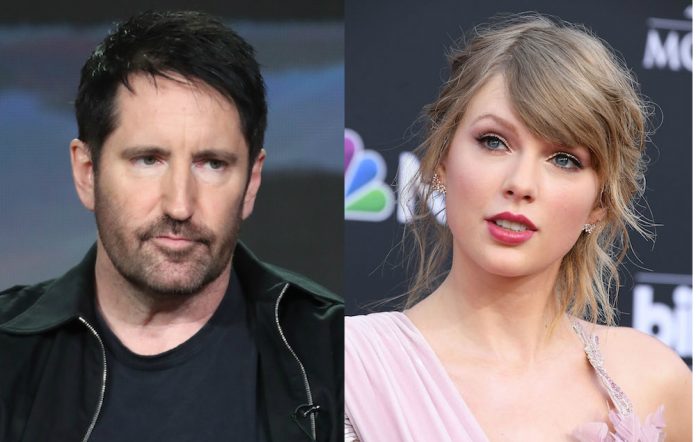 [ad_1]

The Nine Inch Nails frontman has accused today's "cultural youth" of caring more about their brands
Trent Reznor has called out Taylor Swift and stars like her for not speaking out about Donald Trump.
Swift is famously silent on most political issues. She shared a photo of herself in line to vote ahead of the 2016 US election but has never revealed who she voted for or spoken out against a politician. Earlier this year, she made a donation to March For Our Lives, which was held in the aftermath of the school shooting in Parkland, Florida.
Speaking to the New York Times, the Nine Inch Nails frontman explained why he feels it is necessary for stars to speak out on political issues. "I was doing press with somebody in the mid-90s and they made an argument that stayed with me: that I have influence, and that it's my job to call out whatever needs to be called out, because there are people who feel the same way, but need someone to articulate it."
Continuing to explain he thought it was a lot easier to "keep your mouth shut and let it go" in the past, Reznor added: "You don't hear a lot from the Taylor Swifts of the world, and top-tier, needle-moving cultural youth because they are concerned about their brand, their demographic and their success and career and whatnot."
Reznor also gave his views on Trump's actions in office, saying what he is doing is "concerning and infuriating." "It's not the conservative agenda, it's not a question of religious preference, it's not a question of should government be big or small," he said.
"I don't have any problem with those topics. But the disregard for decency and truth and civility is what's really disheartening. It feels like a country that celebrates stupidity is really taking it up a notch."
Nine Inch Nails are set to release a new six-song album called 'Bad Witch' later this week (June 22). It is the third part of the trilogy that started with 2016's 'Not The Actual Events' and last year's 'Add Violence'.
[ad_2]