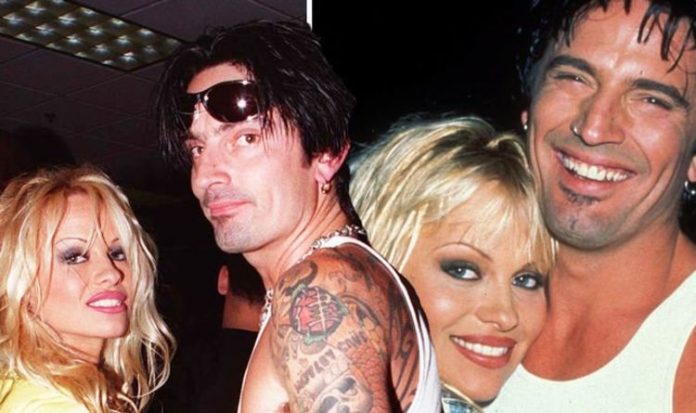 Pamela and Tommy's relationship was truly whirlwind, and four days after meeting, they married on February 19, 1995.
Their relationship hit headlines soon after, not just for the speediness of their courtship.
It was back in headlines when a sex tape of the pair appeared online, after having reportedly been stolen and released in 1995.
The couple sued the distribution company, Internet Entertainment Group, but this was settled out of court in 1997.
A representative for the couple told CNET at the time of the case's conclusion: "In order to protect what privacy they have left, the Lees have entered into a confidential settlement agreement with IEG.