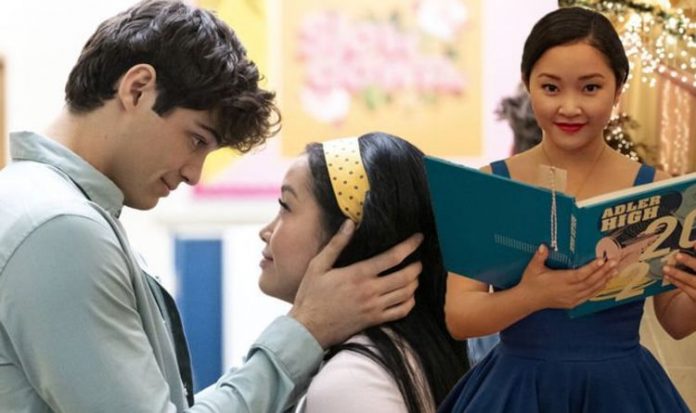 They all centre around Lara Jean, a schoolgirl whose little sister Kitty (Anna Cathcart) sends her secret love letter to the boys at school.
Various lads receive them, but one in particular, Peter Kavinsky, decides to utilise the attention to woo his ex-girlfriend Gen (Emilija Baranac) and make her jealous.
This works, but as love stories go, nothing is quite as simple and Peter and Lara Jean find themselves falling for one another.
In the second film one of Lara Jean's love letter recipients, John Ambrose (Jordan Burtchett) returns from time away to find his letter and is surprised to find her with Peter.
Lara Jean and John Ambrose begin volunteering together and sparks fly, making Peter concerned and distant.