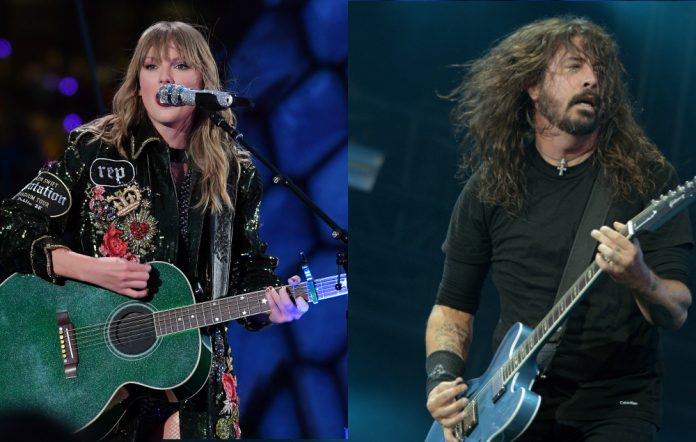 [ad_1]

The two musical behemoths are hitting up a sunny London this weekend
Good news for any fans heading to Taylor Swift or Foo Fighters' big London shows this weekend – it's due to be a hot one.
Taylor Swift is due to play London's massive Wembley Stadium on Friday 22 and Saturday 23 June, while Foo Fighters are setting up shop in London Stadium for the same two evenings. According to the Met Office, both shows are set to be sunny ones, with temperatures averaging around the 21-22 degree Celsius mark.
It's not the only weather-related Foo Fighters news of late, with a meteorite recently spotted soaring overhead as the band headlined Pinkpop festival.
Meanwhile, Foo Fighters' their agent recently spoken out about their thought process behind their support acts, claiming they wanted to celebrate 'strong female artists' on their current UK tour.
With special guests including the likes of The Kills, Starcrawler and Wolf Alice, alongside Slaves, The Cribs and Frank Carter & The Rattlesnakes, WMA agent Russell Warby has revealed that they wanted to shine a light of more "inspiring" acts and rising artists.
"With the bigger shows we want to carefully curate an inspiring bill," he told Music Week. "We consciously thought we want a lot of strong female artists and lots of younger artists.
"We wanted very much to offer a varied and interesting bill, and maybe throw up some surprises and challenges."
[ad_2]