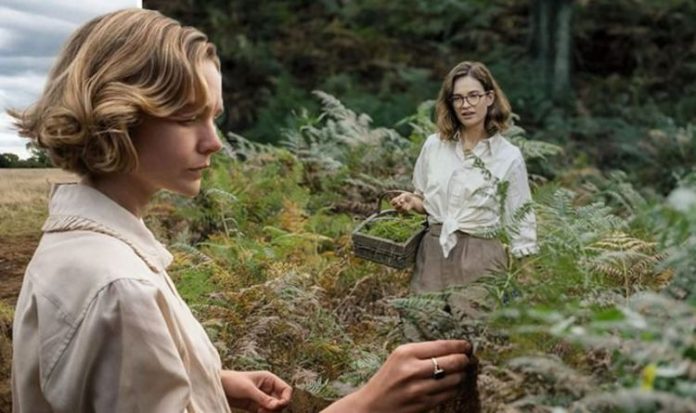 The house is stone and was designed by Charles Voysey, a renowned architect and textile designer of the time.
As for the dig itself, the home of Sutton Hoo, Suffolk, is the main location used to film the excavations, with much of the filming taking place near to the original discovery site.
Sutton Hoo currently has an exhibition hall and visitor centre, run by the National Trust, and the site has been excavated a number of times since the first in 1938,
However, as the site itself is still important for archaeological purposes, the original site itself could not be used for filming.