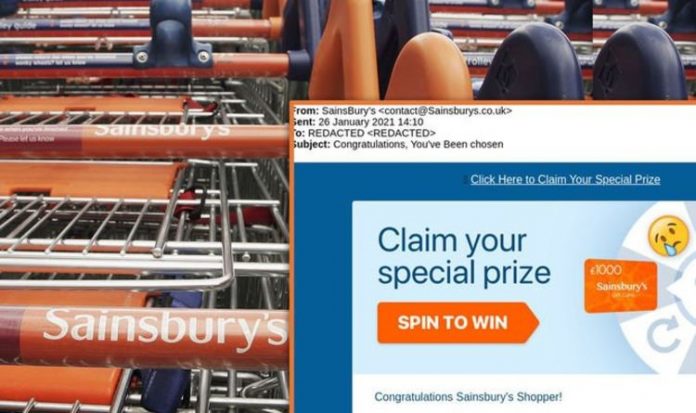 Also, the alleged prizes on offer seem dubious. One of the alleged prizes is an iPhone X – a smartphone released back in 2017 and discontinued by Apple the following year after the launch of the iPhone Xs.
If Sainsbury's were running such an offer then surely a more recent Apple phone would be available as a prize?
But arguably the biggest giveaway of all is the alleged Sainsbury's gift card that customers could win. Loaded onto this 'gift card' is allegedly $1,000 of credit – but Sainsbury's is a British retailer so any gift cards would be in pounds not US dollars.
Speaking about this scam threat last Friday, Action Fraud said: "Sainsbury's scam emails reported over 500 times. Action Fraud has received over 500 reports this week about fake emails purporting to be from Sainsbury's. The emails state that the recipient has been 'selected to participate' in a gift card giveaway. The links provided in the emails lead to genuine-looking phishing websites that are designed to steal personal and financial information."