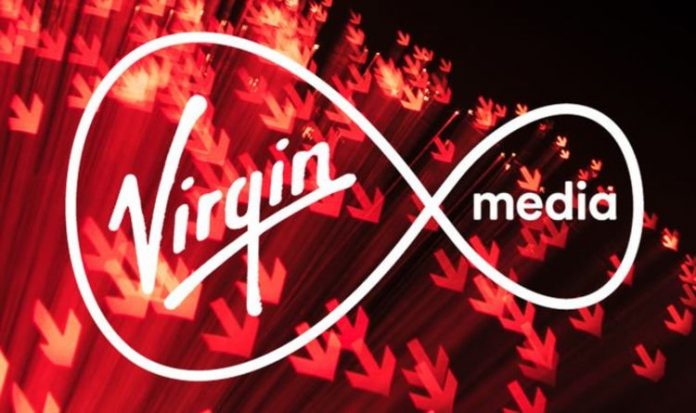 Update | Wednesday March 3, 2021: Reports of problems with Virgin Media's 4G mobile internet network have spiked again – less than 24-hours after the last reported outage hit the carrier. With DownDetector tracking close to 2,000 reports every minute once again, it seems that whatever caused such a headache for thousands of Virgin Media and Virgin Mobile customers yesterday might not have been completely quashed.
Unlike yesterday, there doesn't seem to be any suggestion that home broadband or television are impacted this time around, with customers only highlighting issues with the mobile internet. However, we'll keep you updated if anything changes.
The original reporting from the Virgin Media outage yesterday follows below…
Virgin Media is down for thousands of customers across the UK, users have reported. Thousands of Virgin Mobile customers who rely on the mobile network to make and receive calls, send text messages, answer video calls and get online using the 4G network have seemingly been left unable to use any of these features due to an unknown fault. Starting around 11.57am, reports from customers started to build about an issue with the mobile network. 
Independent website DownDetector tracks the status of online services and networks by relying on mentions on social media. While not always the most reliable metric, when thousands of people start tweeting and posting to Facebook about issues with the same supplier… that's usually a pretty good sign something has gone awry.
As it stands, some 2,200 people are complaining about Virgin Media and its Virgin Mobile 4G network every minute. That suggests this is a pretty large-scale issue. Using the geolocation data embedded into their social posts, DownDetector is able to approximate where most of these complaints are coming from. According to the latest data, London, Manchester, Glasgow, Nottingham and Birmingham seem to be the worst hit by the ongoing outage.
Worse still, the Server Status page on the Virgin Media website, which is designed to let you know whether there are any issues in your area, isn't working. After entering a postcode, the website returns a message stating: "Oops something's broken."
"This part of the site isn't working at the moment, but it'll be up and running again soon. Please come back and try again later," it adds. A number of people have noted this problem in their social media posts about the issues, although some customers seem to have been able to get confirmation of issues in their local area using the service.
To check Virgin Media's status in your area, you can try the Server Status checker here.
In response to one of the hundreds of complaints on Twitter, the customer care team, which handle the @virginmedia account, wrote: "I'm so sorry to hear you are experiencing an outage. We don't tend to post outage updates to our social media but we do provide updates and estimated fix times on our service status page."
As millions of people continue to work, study and socialise from home due to the ongoing restrictions, broadband and mobile networks have become crucial. Those without fast broadband speeds or who cannot afford the monthly costs of a fibre connection are increasingly relying on their 4G connection to provide internet at home. A number of mobile networks have removed their data limits for front-line health workers and carers, as well as those who are home-schooling without access to a home broadband connection.
Express.co.uk has reached out to Virgin Media for comment on the reports of issues across the UK. We'll update our article as soon as we hear back.
More follows…
This is a live story, please refresh the webpage for the most up-to-date information.