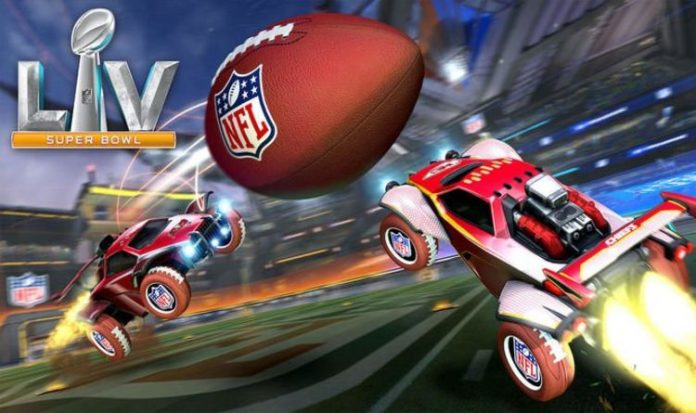 Rocket League fans are counting down to the start of this week's huge in-game Super Bowl event.
Developer Psyonix has announced plans to hold a special week-long event to commemorate the Super Bowl.
The Rocket League NFL event has a February 2 release date, and will run all the way until February 8.
There's no official launch time, although Express Online has contacted Psyonix for confirmation. We'll update the story when we have an answer.
As part of the NFL event, Rocket League fans will be able to check out a brand new game mode called Gridiron.
That's on top of exclusive (and limited time) event challenges, as well as the return of the NFL Fan Pack.
Psyonix explains more: "The NFL and Rocket League are getting ready for the big game next week with the NFL Super Bowl LV Celebration!
"It's a Rocket League event that's bringing the brand new game mode, Gridiron, Event Challenges, and the return of the NFL Fan Pack. It all starts February 2 and will be live until February 8."
Gridiron is a four-vs-four game mode in which the Champions Field has been transformed into an NFL pitch, and the regular ball replaced by an American football.
"Touching the ball attaches it to the roof of your car," Psyonix continues. "In Spike Rush, the ball would attach to wherever your car made contact, but in Gridiron it will always attach to your roof.
"If any player touches the ball, that player becomes the ball carrier, setting up the opportunity for hand-offs to teammates or steals by the other team.
"The carrier can single jump, but double jumping drops the ball. You can also pass the ball by dodging."
Goals are worth three points or seven points depending on how you score. If you score with the ball attached to your vehicle, then you get seven points, while a goal when the ball is loose is worth three points.
Another interesting twist is that players will fumble the ball when going out of bounds, while demos require supersonic speeds like in standard mode.
It's probably no surprise to find out that the Gridiron mode will launch alongside a selection of challenges and exclusive rewards.
Available until the end of the event on February 8, completing the three different event challenges unlocks the Gridiron Guru Player Title, NFL Wheels, and 20,000 XP. 
The NFL Fan Pack also returns for the duration of the event, entering the item shop on February 2 and leaving on February 8.