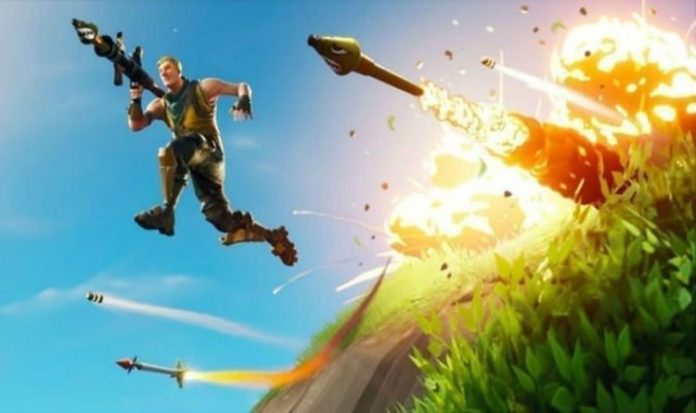 The next Fortnite update could be a big one, or could include some exciting news for Battle Royale gamers.
A new hint dropped by Epic Games this week could be teasing a brand new event for the game across all platforms.
The Mandalorian has been a central part of Season 5 since it launched, and was a big part of Epic Games hyping its release.
Now, a new trailer has been released by Epic Games which suggests that a new job is coming to The Mandalorian during Fortnite Season 5.
No words are spoken during the short teaser, but it does feature Mando receiving a message from one of Fortnite's many characters.
The video also came with the caption: "Got a job for you. More info coming soon."
New Fortnite updates are regularly released between Tuesdays and Thursdays, meaning something new could be dropped within the next 48-hours.
But as of this time, we don't know what The Mandolorian might be getting up to next in Fortnite Battle Royale.
Epic Games could be teasing a new event, which might include a special Bounty Hunter LTM.
Or, this might be something being planned for later in Fortnite Season 5, meaning it won't be part of update 15.30.
Whatever it is, Epic are likely to stick to its promise of at least dropping more information on what they have planned very soon.
According to HypeX, a notable Fortnite leaker, Epic Games have been working on a number of projects for Season 5.
Cars might soon have attachments included, although there is no release date set for this new feature.
The latest from HypeX talks about new mods for Fortnite, as well as a big change for Superhero skins.
With players struggling to battle certain designs due to their colour scheme, Epic Games are reportedly changing how they work, with HypeX telling his followers on Twitter:
"Starting next update you can no longer use black on black or white on white superhero skin colours combination due to people exploiting it, you will be able to refund them for free tho.
And an earlier post confirmed: "Apparently Epic isn't working on weapons mods/attachments only, there will also be cars attachments such as new tiers that have different behaviours for Dirt, Grass & Road & hard to get popped, also other car attachments like Mounted Guns… Will update you later if there's more."
WHEN IS UPDATE 15.30 COMING TO FORTNITE?
While we don't know when Fortnite update 15.30 will be released, there should at least be one patch going live this week.
Epic Games has announced that NFL skins will be coming back to the game on Thursday, February 4, meaning they could be added via a new update.
There will also be an NFL-themed LTM going live, with a message from the Fortnite development team explaining: "Whether you support Kansas City, Tampa Bay, or another NFL squad, the recently released Gridiron Gang Set returns on February 4 @ 7PM ET. These Outfits include two uniform styles for every team, along with the new Logo-a-go Back Bling so you can rep your favourite team.
"Also kicking off on February 4, the Bucs and Chiefs will take their battle to the Island in our NFL Rumble LTM. There's no trophy on the line, but there's still plenty of room for bragging rights.
Epic Games could also choose to release Fortnite update 15.30 a little earlier, perhaps on Tuesday, February 2, which could include all of the new NFL content scheduled to go live later this week.