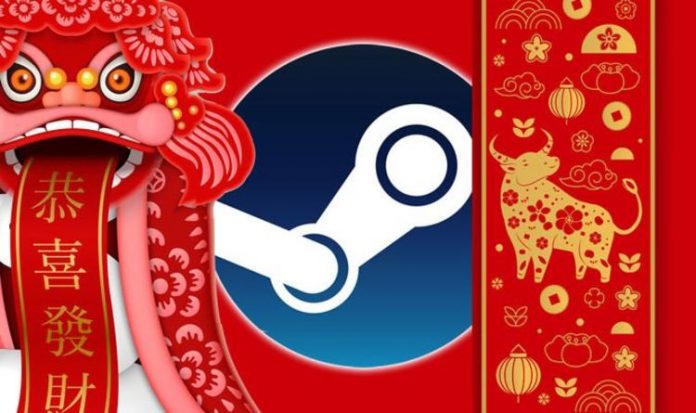 Steam sale fans could see the next big Steam sale – the Lunar New Year 2021 event – go live soon. Valve doesn't typically announce the dates of their next Steam sale in advance. However, Steam fans usually have a good idea of when the next Steam sale could be – either thanks to leaks or looking at previous release schedules.
And the next big Steam sale – the Steam Lunar New Year sale for 2021 – could be happening this week.
A leak that emerged last month pencilled in the Steam Lunar New 2021 sale start date as being Thursday February 11.
The next Steam sale is expected to run until Monday February 15, as per the leak.
The Steam Lunar New Year sale start and end dates were allegedly leaked by the Steam Database Twitter account.
Last month the @SteamDB Twitter posted: "The @Steam Lunar New Year Sale 2021 will run from 11th February to 15th.
"Leaked from an email to Steam partners, and you know, the Chinese New Year is on 12th".
In terms of the start time, according to the Steam Database website the Steam Lunar New Year 2021 sale could kick off at 6pm GMT on Thursday February 11.
For those in other time zones, that's 7pm CET, 1pm eastern and 10am pacific.
The last big Steam sale was the Steam Winter sale which kicked off in the run-up to Christmas and finished towards the start of the new year.
Games such as Hollow Knight, Hades, Red Dead Redemption 2 and Half Life: Alyx all received discounts in the last Steam Winter sale.
In terms of what Steam could be doing to mark Chinese New Year – which this year will be the Year of the Ox – here's a look at what Valve said about last year's Chinese New Year celebrations.
Announcing the Steam Lunar New Year 2020 sale, Valve said: "Shop in The Steam Lunar New Year Sale, where you'll discover popular featured titles plus recommendations tailored just for you. Save on thousands of titles, now through January 27th at 10 am Pacific.
"In celebration of the New Year, follow the origin story of the Zodiac as you open a new gift from the Emperor each day of the sale. Daily red envelopes feature Year of the Rat Tokens, good toward seasonal items available exclusively in The Lunar New Year Night Market. Plus, earn more tokens when you shop in the Lunar New Year sale!
"Then, explore The Night Market, teeming with all-new seasonal goods such as animated Profile Backgrounds, Mini-Profile Backgrounds, Chat Room Effects, Chat Stickers, and more! Plus, save during the Lunar New Year Sale when you purchase the Lunar New Year Coupon, good for use throughout the sale."