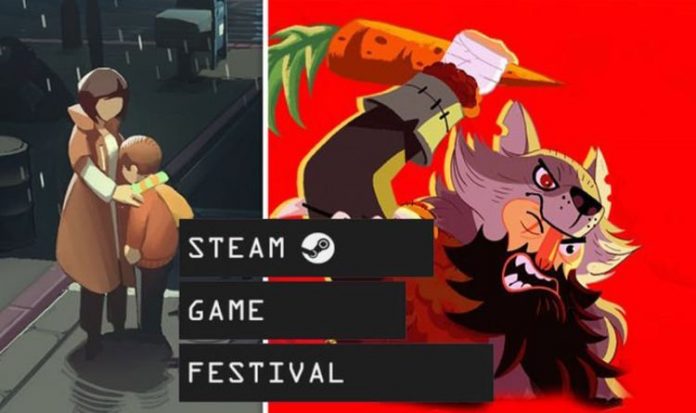 PC owners are counting down to the start of the 2021 Steam Game Festival.
The Steam Game Festival has a February 3 launch date, and a 10am Pacific start time. UK fans can get stuck in from 6pm GMT.
The Steam Game Festival runs for almost a week, ending at 6pm UK time on February 9.
As part of the festival, Steam users can check out demos for over 500 games. This includes titles like Lab Rat, Undying, Bloodroots, Exophobia and Guts 'n Goals.
"Join us for the Steam Game Festival, February 2021 edition, starting February 3rd at 10am Pacific," reads a Steam post.
"Explore over 500 free game demos, watch developer livestreams, and chat with developers about the games they are making."
Steam customers can sign up to find out even more about the Steam Game Festival by visiting the official website.
It's also worth watching the Steam Game Festival trailer below for a look at some of the highlights.
In terms of recommendations, puzzle game Lab Rat is one demo that looks like it will be worth checking out.
"You have been chosen to participate in a special test that will help refine a brand new kind of game!" reads the official description.
"Lab Rat was generated by the world's most advanced machine learning algorithm – me.
"I have been meticulously trained on the best interactive entertainment available today and my data indicates you will be completely satisfied with the result. However, your valuable human feedback is required to help me further adjust and develop this experience."
Guts 'N' Goals, on the other hand, is an arcade football game in which players are armed with baseball bats.
"Guts 'N Goals aims to send players on a raucous arcade-style soccer match where the goal is to literally beat up friends along the way.
"Everyone takes to the field with a bat in hand that is used to strike the ball… or other players… in a smack-tastic fight to score as many goals as possible before the game is over. And if you escape with your life, consider yourself lucky!"
Another game I'm personally looking forward to is Exophobia, which is a pixel-based first-person shooter.
"In the brutally old-school pixel FPS Exophobia, players find themselves on an abandoned spaceship filled to the brim with unforgiving hordes of aliens.
"It's a fight to the finish in this retro-inspired fast-paced shooter that comes complete with secret areas to discover and weapons to upgrade. In this new Exophobia demo, briefly explore a late section of the game with a brand new set of challenges.
"Equip a new weapon upgrade and discover what lurks in the research floor of the spaceship after humans have disappeared."