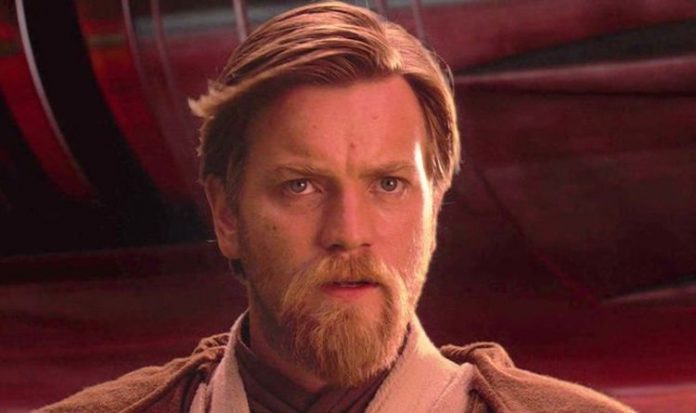 The final battle between Obi-Wan Kenobi (played by Ewan McGregor) and Anakin Skywalker (Hayden Christiansen) was an emotional collection of scenes. The Revenge of the Sith showcased Anakin finally transitioning to the Dark Side of the Force and becoming the bane of the galaxy, Darth Vader. After a tense battle, Obi-Wan utilised the high ground and sliced off Anakin's limbs with his lightsaber.
Obi-Wan told him: "You were supposed to be the chosen one!" before taking Anakin's lightsaber and leaving him to die on Mustafar
In the next chronological movie, A New Hope, Ben Kenobi gave Luke Skywalker Anakin's blue-bladed lightsaber.
The latest Star Wars book, The High Republic: Into the Dark, reveals the Kyber Crystals used within lightsabers were traditionally repurposed to commemorate fallen Jedi.
The Kyber Crystals are the catalysts inside lightsabers which create the powerful laser swords the Jedi use to fight with.
While studying in Into the Dark, Padawan Reath Silas was shown the Jedi Temple's Kyber Arch.
READ MORE: Spider-Man spin-off: Daisy Ridley 'would love to' play Spider-Woman
What's more, the Jedi Temple had recently been overrun by the Clone Army and the Sith – so he may not have even been able to reach the Kyber Arch safely.
Also, if Obi-Wan did not keep the lightsaber, he would have never been able to recruit Luke Skywalker as a new Jedi Knight in the following films.
The iconic weapon would have also not been featured in Disney's sequel trilogy, with Rey (Daisy Ridley) finding the weapon and couriering it back to Luke on Ahch-To.
It was recently revealed Rey actor Daisy almost had Spider-Man star Tom Holland join her on the sequel trilogy, until the British heartthrob flubbed his Star Wars audition.
Holland confessed: "I remember my audition for Star Wars, I was like four or five auditions in, and I think I was auditioning for John Boyega's role.
"I remember doing this scene with this lady, bless her and she was just a drone. So I was doing all of this, like: 'We gotta get back to the ship!' And she was going: 'Bleep, bloop bloop, bleep bloop.' I just couldn't stop laughing.
"I found it so funny. And I felt really bad, because she was trying really hard to be a convincing android or drone or whatever they're called. Yeah, I obviously didn't get the part. That wasn't my best moment."
The Star Wars films are available to watch on Disney Plus now.
Star Wars The High Republic: Into the Dark is out now.