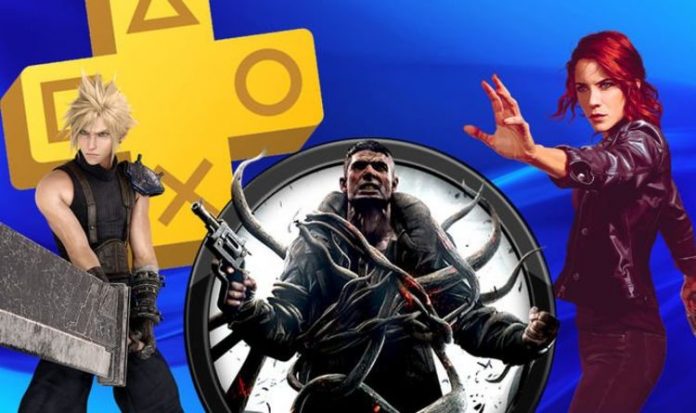 Sony is getting ready to release the PS Plus free games for March 2021.
The next batch of free PlayStation Plus games have a March 2 release date, exclusively for subscribers.
While there's no official launch time, fans should be able to download the free PS5 and PS4 games from around 10am GMT in the UK.
This means that you have less than 24-hours to pick up the current batch of free PS Plus games, which include Control Ultimate Edition, Concrete Genie and Destruction All-Stars.
March 2021 is another fantastic month of free games, as Final Fantasy 7 Remake joins the line-up.
One of the biggest games of 2020, Final Fantasy 7 Remake is the first of three remakes covering the FF7 saga.
The game takes place almost exclusively in Midgar, where lead character Cloud Strife teams with the Avalanche resistance group.
"The world is under the control of Shinra, a corporation controlling the planet's life force as mako energy. In the city of Midgar, Cloud Strife, former member of Shinra's elite SOLDIER unit now turned mercenary lends his aid to the Avalanche resistance group, unaware of the epic consequences that await him."
READ MORE: GAME PS5 stock coming soon: UK PlayStation 5 restock news and timings
READ MORE: PS5 SSD expansion firmware update finally gets a release date
Final Fantasy 7 Remake will be joined by fellow PS4 game Remnant: From the Ashes, which is described as a third-person survival shooter.
"The world has been thrown into chaos by an ancient evil from another dimension.
"Humanity is struggling to survive, but they possess the technology to open portals to other realms and alternate realities.
"You must travel through these portals to uncover the mystery of where the evil came from, scavenge resources to stay alive, and fight back to carve out a foothold for mankind to rebuild…"
PS5 owners can pick up brand new puzzle game Maquette, which replaces Destruction All-Stars.
"Maquette sets you in the center of a world the rules of which are very different from our own. Solutions to puzzles require you to twist the world recursively – manipulating the landscape of a diorama will see those changes mirrored in the life-sized version that surrounds you."
READ MORE: PS Plus March 2021: Sony reveal great news and more PS4 and PS5 free games
READ MORE: PS Plus March 2021 unmissable NEW deal: Get Final Fantasy 7 and Maquette for less
Finally, as an added bonus, PlayStation VR users can download and play Farpoint for free.
"Master an arsenal of weapons to keep yourself alive on a hostile alien world in this free-roaming, first-person PS VR shooter. Optimised for the PlayStation VR Aim controller and fully playable with a DualShock wireless controller, strike out towards your crashed space station solo or with a friend in online co-op.
"Trade alien threats for testing each other's skills in a variety of Versus game modes."
Speaking of PlayStation VR, if you want to make the game even more immersive, check out Express Online's list of the best virtual reality accessories.
If you want to pick up the March 2021 free PS5 and PS4 games – and there's still time to grab the February line-up – then check out this unmissable new deal from ShopTo.
The UK retailer is currently selling 12-month PlayStation Plus subscriptions for just £39.85, compared to £49.99 on PSN.
As a digital membership, the PS Plus subscription will be delivered immediately, which means you can use it to bag the latest batch of free PlayStation Plus games.
GET A 12-MONTH PS PLUS SUBSCRIPTION FOR £39.85 AT SHOPTO
Elsewhere, CD Keys is selling 15-month PlayStation Plus subscriptions for £56.99.
After purchasing the subscription, CDKeys will send you a confirmation email with a download link.
After verifying your phone number, you will be sent a pin, which can then be used to access your code.
Once you have the code, just visit the PlayStation Store, select the redeem codes option and then enter your number.