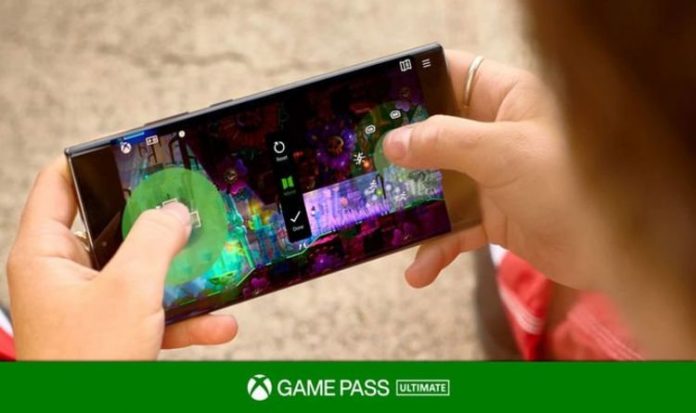 Like the PS4 and Xbox One consoles, Microsoft and Sony's cloud gaming services are similar but not quite alike. Both offer a core of familiar features but differ when it comes to the extra stuff gamers can enjoy. And nothing makes the difference more clear than when one of them gets a cracking new feature. This time its Microsoft's Xbox Game Pass, which continues to evolve ahead of the next-gen launch.
One of Game Pass's more interesting features is the ability to play games on Android devices if you have an Ultimate subscription.
This makes it possible to play a massive library of titles on your phone, and while some of these don't do so well on smaller screens, some fit perfectly.
And in a relatively small reveal made earlier this week, it was confirmed that more Xbox One games would be supporting touchscreen controls on Android.
Most games require a controller to play on an Android device, which makes sense when you think how most have complicated button inputs.
But there's also a collection of top Xbox One games which would work perfectly with touchscreen.
And that list just grew bigger this week, with Microsoft telling subscribers: "Touch controls have been one of the top-requested features for cloud gaming, so to build this collection we worked closely with players and game designers to create a familiar experience and support a level of play that you're used to with a physical controller.
"For each title that uses Xbox touch controls we've worked to create an experience designed specifically for that game on mobile devices.
"One important step in the process was creating our Touch Adaptation Kit for game developers, which enables studios to easily map controller buttons to touch controls as well as create native touch controls designed for mobile devices.
"We designed the Xbox touch controls along the same ergonomic principles that we use for the traditional Xbox controller, but with new controls that enable you do everything with just two digits. People's hands are different and that's why we added customization, so you can put the controls in the place on screen that works best for you.
Here's the list of games featuring Xbox touch controls available beginning today:
Dead Cells
Gucamelee! 2
Hellblade: Senua's Sacrifice
Hotshot Racing
Killer Instinct
New Super Lucky's Tale
Slay The Spire
Streets of Rage 4
Tell Me Why
UnderMine
The list doesn't include many first-party exclusives, but it does highlight one key thing about the future.
And that's that Microsoft is ready to make all their new services better with time, which is great news for Xbox fans.
Making it possible to play Dead Cells via a subscription without the need of an Xbox controller is just another step in tailoring to player needs in 2020 and beyond.
Sony has its own plans for PlayStation Now, and it will be great to see how the tech giant responds to changes like these.
Currently, PS Now is only available on PC and PS4, with a library of games that get updated each month, with the next big update scheduled for next week.