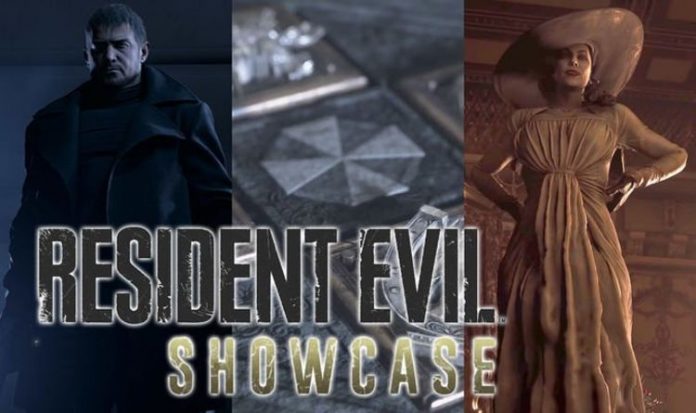 Resident Evil fans need to mark one date in the diary this week, with Capcom set to hold a Resident Evil Showcase soon. On Thursday January 21 at 10pm UK time the Resident Evil broadcast will take place, which will reveal more Resident Evil 8 gameplay footage as well as dropping other franchise news. And there's plenty of rumours swirling around about what Capcom could announce.
This year the Resident Evil franchise celebrates its 25th anniversary, with the original Resident Evil first launching on the PS1 in Japan back in March 22 1996.
The original RE game is arguably the most influential survival horror game of all time, and it was followed by two classic sequels in the 90s – the brilliant Resident Evil 2 and the action packed Resident Evil 3: Nemesis.
To mark the Resident Evil series' big birthday Capcom are rumoured to be launching a remastered compilation of the original PS1 trilogy.
This rumour has been sparked after the official Resident Evil Twitter started tweeting out videos of the UI in RE1, RE2 and RE3 with fans noticing some differences.
As reported by Rely on Horror, the inventory screen differences for the first two Resident Evil games are subtle but noticeable.
However it's with Nemesis that the UI looks to have been majorly tweaked, with some big differences including the maximum numbers of items Jill Valentine can hold being increased from 10 to 14.
And fans are left convinced this is a sign that the videos the @RE_GAMES Twitter posted were not from the original Resident Evil games, but from upcoming remasters – possibly a PS1 trilogy collection.
Rely on Horror explained: "It just doesn't make any sense for Capcom to put this amount of effort into either changing the layout of these menus or reconstructing them from scratch for the sake of a few videos on Twitter that only a fraction of the fanbase will see and then totally forget about a day later. I genuinely think these images may be teases for a Resident Evil trilogy collection, releasing for the series' 25th Anniversary."
Elsewhere rumours have emerged that Resident Evil Village could be getting a multiplayer mode, which may be shown off during the upcoming Resident Evil Showcase.
This news comes courtesy of Bloody Disgusting, who spotted on SteamDB the 'multiplayer' tag has been added to Village's Steam listing.
This comes after VGC reported previously that Capcom has announced a closed beta for an unknown Resident Evil game.
This test will take place in the aftermath of the upcoming Resident Evil Showcase, beginning on January 27.
If you want to tune in to the Resident Evil Showcase then you have multiple ways of doing so.
You can watch online on YouTube, Twitter, Facebook on Twitch as well as on Instagram.
The Resident Evil Showcase will be hosted by Brittney Brombacher, the co-founder of the What's Good Games podcast.
Announcing the Resident Evil broadcast last week the official @RE_Games Twitter posted: "Don't miss the #REShowcase on January 21st at 2:00 PM Pacific!
"Join Resident Evil producers and our host, Brittney Brombacher (@BlondeNerd), on a guided tour of Resident Evil Village, including a new trailer, first-ever gameplay, and more Resident Evil news!"