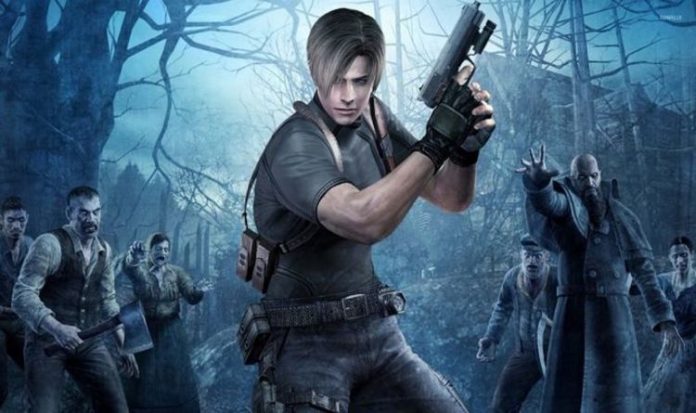 Capcom's rumoured Resident Evil 4 Remake has been internally delayed, according to a new report.
The unannounced Resident Evil project was believed to be in development at new Capcom studio M-Two.
However, according to a new report on VGC, development of the Resident Evil 4 Remake will now be led by long-running Capcom studio Division 1.
The report claims that the Resident Evil 4 Remake has been given a partial reboot within Capcom, complete with a delayed release date.
This means that Resident Evil 4 Remake is now expected to launch in 2023, instead of some time next year.
Capcom is believed to have rebooted the project following an internal review of the game's development.
M-Two reportedly wanted to stick closely to the source material, while Capcom's internal production team wanted to mix things up.
Judging by the latest reports, M-Two lost the battle, and will now play a supporting role in the development of the survival horror game.
Ultimately, this means that while the upcoming Resident Evil 4 Remake will be inspired by the original, Division 1 will put its own spin on the game.
Whatever ends up happening, there's no doubt that the Resident Evil series is in a good place right now.
After successfully rebooting Resident Evil 2 (and to a lesser extent, Resident Evil 3), Capcom has moved on to the next full-blown sequel.
The next game in the series, titled Resident Evil Village, has been given a May 7 release date on current and next-gen consoles.
Following directly on from the events of Resident Evil 7, Village once again sees Ethan Winters cast in the role of protagonist.
"Set a few years after the horrifying events in the critically acclaimed Resident Evil 7 biohazard, the all-new storyline begins with Ethan Winters and his wife Mia living peacefully in a new location, free from their past nightmares," reads the official description.
"Just as they are building their new life together, tragedy befalls them once again."
To build the hype for the upcoming new release, Capcom has released a brand new demo, exclusively for PS5.
"A maiden awakens in a dark, damp dungeon. Her only thought, "I must make my escape!" reads the Maiden demo description.
"For this special look at the world of Resident Evil Village you are the maiden. You must swallow your fears and make your way through the horrors to once again find the light.
"Players will be treated to beautiful visuals with ray-tracing and 3D audio that create an immersive, high-quality survival-horror experience."
Showcasing the power of the PS5, the stunning demo runs at 4K resolution, and 60 frames-per-second.
Best of all, the Maiden demo is completely free to download and play on PlayStation 5. Demos will be available on other platforms at a later date, although it's unclear if it will be the same as the PS5 version.