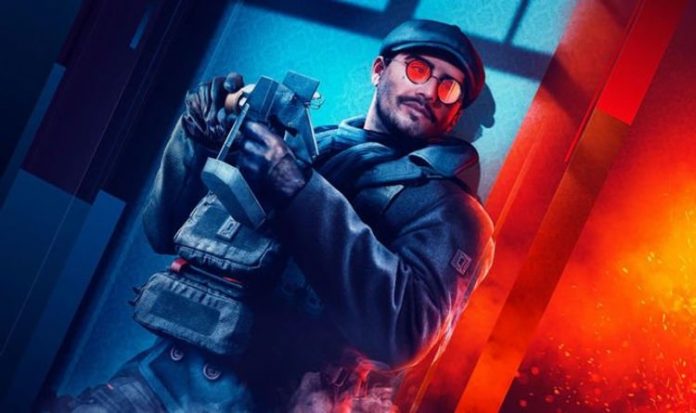 The next big Rainbow Six Siege update is set to be revealed as part of Year 6 and Operation Crimson Heist.
Ubisoft has already given fans the name of the new operation, and also what new operator is being lined up.
Flores is going to be a big part of Rainbow Six Siege's new season coming to PS4, Xbox One, PC and next-gen consoles, although no release date has been confirmed yet.
And the good news is that we will be getting the full Rainbow Six Siege Crimson Heist reveal later today.
Ubisoft has confirmed that the Rainbow Six Siege Year 6 stream will begin on February 21, at around 5pm GMT.
WATCH RAINBOW SIX SIEGE NEW SEASON REVEAL
The R6 Crimson Heist stream will be held on Twitch and gamers can use the link above to watch everything unfold.
This would usually be part of the R6 Invitational but will now be a standalone event, as the eSports has had to be postponed.
Ubisoft confirmed in a recent statement: "We have now learned that LAN esports events are no longer possible in today's context, despite the strict sanitary measures put in place.
"Consequently, we have no choice but to postpone the Six Invitational 2021 to a later date.
"While we are obviously disappointed that the Six Invitational will no longer go ahead this month as planned, our focus is now on re-evaluating the situation and looking for alternative options; we know fans are looking forward to both the reveal by the developers of the upcoming changes in Rainbow Six Siege, as well as the competition itself."
More on Flores can be found below from the character's official bio, which reads: "Flores doesn't talk much about growing up in Buenos Aires, but he has heaps to say about the crime lords he used to steal from, both there and in Los Angeles.
"They're grand tales of heroism, and I'm inclined to believe them. Ash made it very clear that he's not just a master thief, but a professional with convictions. I doubt she would have helped him get out of Argentina if she didn't respect him.
"In general, I'd say he's a good mate. A bit awkward, but he listens when others speak, which is more than I can say for a lot of people.
"Every night he calls home to talk to his husband, but he's very private about their relationship (with me at least). He cares about people in general, but his marriage is on another level. Even when he takes off his ring, it never leaves his person."