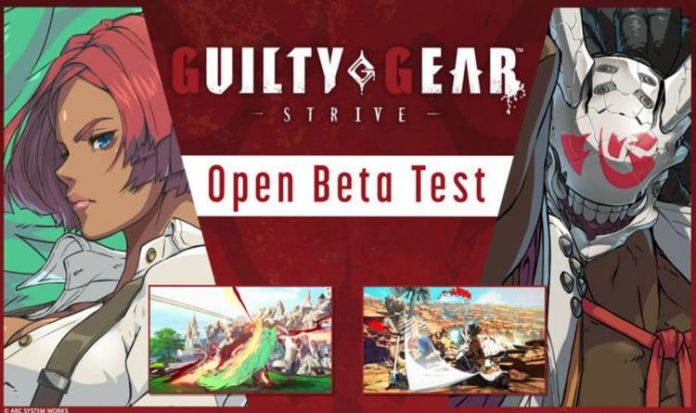 For anyone who hasn't joined in on the official Guilty Gear Strive open beta on PS4 and PS5 consoles, now is the time to start downloading.
The latest offering from Arc System Works is available to play thanks to a free beta, which has a scheduled end time set for this weekend.
As expected, there have been a few bumps along the way, with the development team noting that server downtime has knocked players offline.
This has been happening on and off since the game servers went live on Thursday, February 18.
The downside is that Arc has not announced an extension to the official Guilty Gear open beta times, meaning fans won't be getting an extension.
And that means everyone who wants a chance at testing it out needs to download the game from the PlayStation Store today.
The Guilty Gear Strive open beta opened for everyone on 3am GMT on Friday February 19. If you're in the US that was 7pm pacific and 10pm eastern on Thursday February 18.
But the Guilty Gear Strive beta is only scheduled to run for a few days and time is almost up.
The beta ends at 2.59pm GMT on Sunday February 21, which is 9.59am eastern time and 6.59am pacific time.
If you want to play the Guilty Gear beta, then an added bonus is you don't need to be a member of PlayStation Plus to play online.
So you can simply download the Guilty Gear open beta from the PS Store next week and get into some online action.
You can also play the new Guilty Gear game offline, but you'll still have to have an online connection for this beta test.
A message from the official Guilty Gear Twitter account adds: "We understand that players have been unable to play the open beta due to server downtimes. We are looking into options to compensate the downtime. More information will be announced at a later time. We seek for your kind patience. Thank you."
According to the official description, Guilty Gear Strive "upholds the series' reputation for groundbreaking hybrid 2D/3D cell-shaded graphics and intense, rewarding gameplay.
"There is a fully voiced story mode diving deep into the Guilty Gear universe, new characters joining fan favorites, and robust rollback net code.
"The cutting-edge 2D/3D hybrid graphics pioneered in the Guilty Gear series have been raised to the next level in "GUILTY GEAR -STRIVE-". The new artistic direction and improve character animations will go beyond anything you've seen before in a fighting game!
"Guilty Gear Strive- brings a number of new and innovative game play mechanics designed to allow players new to the series to quickly learn the fundamentals while maintaining the deep, creative gameplay Guilty Gear is praised for. New additions to the series such as a wall-breaking mechanic will allow for new and exciting approaches to battle."