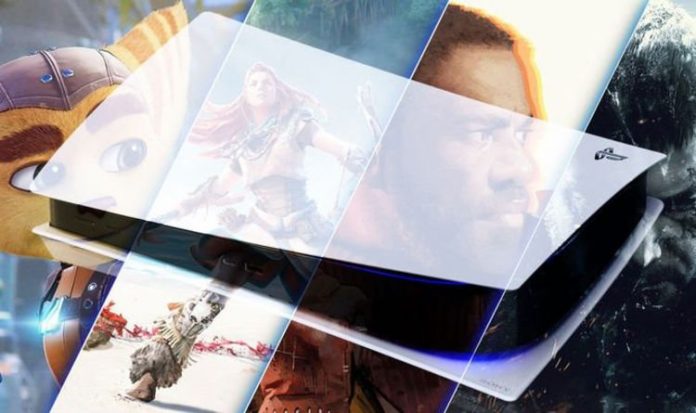 PS5 stock hunters in the UK have been delivered a boost, with rumours circulating that restocks at Argos, Currys and Amazon are coming this month following recent GAME and ShopTo stock drops. Earlier this week both GAME and ShopTo released PS5 UK stock, which – as has been a common occurrence – sold out at lightning fast speeds. But a reliable leaker has claimed February will see more PS5 stock drops go live at Argos, Currys and Amazon.
The @PS5Instant Twitter account has been a reliable source of PlayStation 5 stock news.
Towards the end of last year the @PS5Instant Twitter started posting about a "huge" PS5 stock shipment heading to the UK that was going live in January.
And sure enough the PS5 UK Stock – Instant Updates Twitter account was bang on the money about that, with January so far being the best month to try and purchase a PS5 in the UK.
And following the recent GAME PS5 restock the @PS5Instant Twitter said more restocks were on the way.
The account tweeted: "If you didn't manage to get one, don't worry, this was the start of Mid-February drops, Currys, Argos, Amazon Very and more still to drop, alongside more GAME drops soon."
Elsewhere, another PS5 stock tracker account has claimed that the next Argos PS5 restock could be going live as early as next week.
This news comes courtesy of the @PS5StockAlertUK, who has previously posted information from alleged Argos insiders.
The account tweeted: "Argos will go live next week rather than the week after. For now, Tuesday, Wednesday & Thursday are possible days for release. I will announce an exact date when possible in a few days. Thank you."
The same PS5 stock tracker account previously teased that February could be a "big" month for PS5 restocks.
So fingers crossed the next few weeks could give PS5 stock hunters plenty of opportunities to purchase a console.
While the PS5 has been hard to come by since launch, there are signs things are improving.
January, as we mentioned early, was arguably the best month to buy a PS5 in the UK since launch – with plenty of stock drops going live.
And while restocks did sell out incredibly quickly, these extra amounts of PS5 consoles coming into the market is helping to drive down the prices of the resale market slightly.
Since the flurry of January restocks CeX has reduced the price of their resold PS5s from £815 to £790. While eBay prices have also come down slightly.
It may not seem like a huge step down in price, but the extra supply is helping to drive down how much money PS5 resellers can make – which can only be a good thing.
Elsewhere, Sony has revealed sales targets for the PS5. In the next financial year Sony are hoping to sell almost 15million PS5 consoles.
The Japanese tech giant is hoping to hit this figure between April 2021 and March 2022.
If the PS5 does manage to sell this much it would mean it would be on par with the same amount the PS4 sold in the same stage of its lifecycle.
These sales targets can only be good news for fans who haven't managed to pick up a PS5.
If Sony does want to hit these sales figures then the PS5 will have to become more widely available to buy than it is now.
So hopefully the stock shortages that have hit the PS5 won't go on for too much longer.