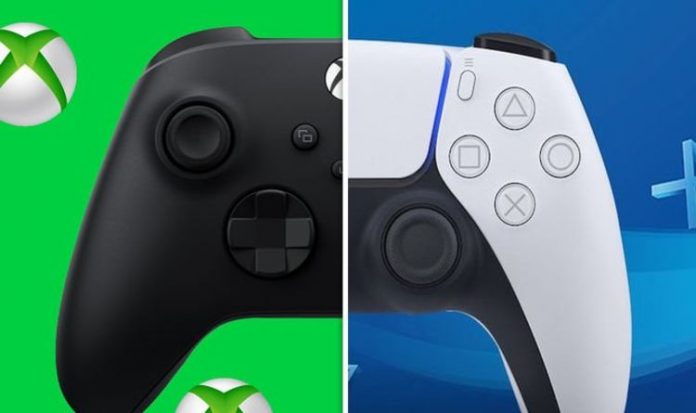 The PS5 and Xbox Series X have been given high praise by Metro developer 4A Games.
The European studio recently announced plans to release a huge Metro Exodus update for PS5 and Xbox Series X. 
Fans of the excellent first-person shooter will be happy to find out that Ray-tracing support is coming to the next-gen consoles.
Other enhancements like 4K textures are also coming to the game, alongside a big update to remove long-running bugs and glitches.
And according to chief technical officer Oleksandr Shyshkovtsov, the new update has highlighted some of the advantages of the PS5 and Xbox Series X over the NVIDIA 30 series for PC.
Speaking to WCCFTech about Ray-tracing technology, Shyshkovtsov said that while the NVIDIA 30 Series is in a different league to PS5 and Xbox Series X when it comes to Ray-tracing performance, AMD's approach is more flexible.
"As for the NV 3000-series, they are not comparable, they are in different leagues in regards to RT performance," Shyshkovtsov said.
"AMD's hybrid raytracing approach is inherently different in capability, particularly for divergent rays."
"On the plus side, it is more flexible, and there are myriad (probably not discovered yet) approaches to tailor it to specific needs, which is always a good thing for consoles and ultimately console gamers.
"At 4A Games, we already do custom traversal, ray-caching, and use direct access to BLAS leaf triangles which would not be possible on PC."
Interestingly, Shyshkovtsov believes that Ray-tracing will be used a lot more in the future, and not just for visual boosts.
"Why not path-trace sound for example? Or AI vision? Or some explosion propagation? We are already working on some of that," he added.
"Metro Exodus is an epic, story-driven first person shooter from 4A Games that blends deadly combat and stealth with exploration and survival horror in one of the most immersive game worlds ever created," reads the official description.
"Explore the Russian wilderness across vast, non-linear levels and follow a thrilling story-line that spans an entire year through spring, summer and autumn to the depths of nuclear winter.
"Inspired by the novels of Dmitry Glukhovsky, Metro Exodus continues Artyom's story in the greatest Metro adventure yet."
Unlike the claustrophobic atmosphere of the previous games, Metro Exodus features bigger, open-ended sandbox stages.