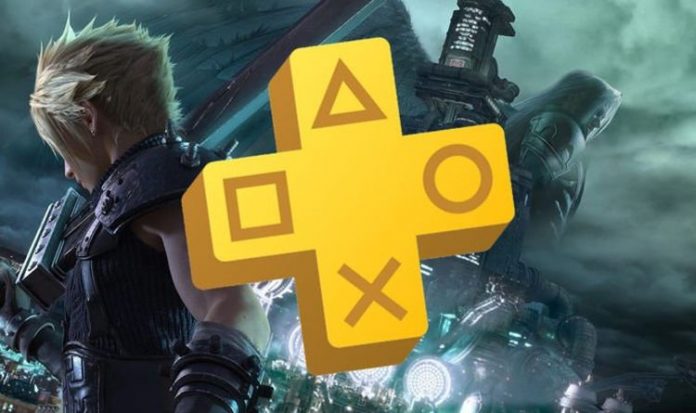 PS Plus subscribers have been treated to some excellent free games in 2021.
The current line-up includes Control Ultimate Edition, Concrete Genie and brand new PS5 multiplayer game Destruction All-Stars.
It's arguably even better in March, when Final Fantasy 7 Remake, Remnant: From the Ashes and Farpoint become available.
That's on top of new PS5 puzzle game Maquette, which can be downloaded from March 2.
PlayStation Plus subscribers can also play multiplayer games such as Call of Duty and FIFA online with friends.
That's on top of 100GB of cloud storage, which comes in handy when you're running low on hard drive space.
If you want to grab the February and March free PS4 and PS5 games, then it's worth heading over to ShopTo for cheap PlayStation Plus subscriptions.
The UK retailer is currently selling 12-month PlayStation Plus subscriptions for just £39.85, compared to £49.99 on PSN.
As a digital membership, the PS Plus subscription will be delivered immediately, which means you can use it to bag the latest batch of free PlayStation Plus games.
GET A 12-MONTH PS PLUS SUBSCRIPTION FOR £39.85 AT SHOPTO
The headline PS Plus game for March 2021 is Final Fantasy 7 Remake, which launched less than 12 months ago.
"Square Enix's modern reimagining of its iconic RPG boasts unforgettable characters, a mind-blowing story and epic battles.
"Return to the city of Midgar as Cloud Strife, former member of Shinra's elite SOLDIER unit now turned mercenary, lends his aid to the resistance group Avalanche. Initially executing daring raids against Shinra to fight back against its planet-threatening machinations, Cloud and his comrades are unaware of the epic consequences that await them.
"The story of this first, standalone game in the Final Fantasy VII Remake project covers up to the party's escape from Midgar, and goes deeper into the events occurring in Midgar than the classic original."
The only drawback is that the Final Fantasy 7 Remake is that the PS Plus version isn't eligible for the PS5 digital upgrade.
"Please note the PS4 version of Final Fantasy VII Remake available to PlayStation Plus members is not eligible for the PS5 digital version upgrade," Sony explains.
Remnant: From the Ashes, on the other hand, is described as a third-person survival shooter.
"In this third-person survival action shooter, play as one of the last remnants of humanity attempting to retake a world overrun by monstrous, interdimensional invaders.
"Venture into dynamically-generated worlds alone or with up to two other survivors, scavenging for supplies and modding your equipment to strengthen your chances of survival when tackling over 100 deadly varieties of enemy and battling epic bosses."