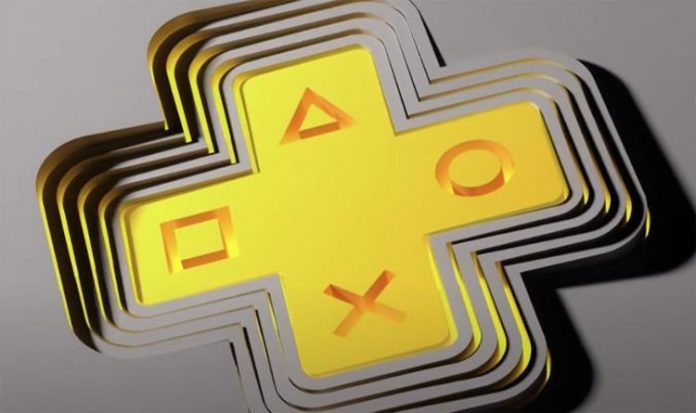 The PS Plus free PS4 and PS5 games are about to be revealed by Sony.
The February 2021 free PlayStation Plus games will be revealed at 4.30pm UK time on January 27.
The free games will be available to download less than a week later, on the morning of February 2.
Subscribers already have a pretty good idea about what to expect, particularly on PlayStation 5.
According to Sony, PS5 users with a PS Plus account can download and play Destruction All-Stars.
Originally tipped to launch alongside the PS5 back in November, Destruction All-Stars is a vehicular combat game that's best played in multiplayer.
"Dominate the glittering global phenomenon of Destruction AllStars – the spectacular prime-time sport for dangerous drivers!" reads the official description.
"Master the art of intense vehicle-based combat through timing, tactics and skills to cause colossal amounts of damage, destruction and devastation in vibrant arenas across the globe.
The game features 16 different drivers, each with their own playstyles, stats and special abilities.
"Pile-on the destruction from behind the wheel or leap into the arena with a breathtaking reel of parkour action by dodging attacks, taking over vehicles or using abilities to disrupt the onslaught of incoming vehicles.
"Cause enough mayhem to power up your AllStars game-changing hero vehicle fuelled with special abilities."
Without any leaks to go on, fans have been having fun predicting the line-up for February 2021 on PS4.
In the monthly predictions thread over on Reddit, fans believe that we could see another PlayStation exclusive make an appearance.
GT Sport, Concrete Genie, Uncharted Lost Legacy, and Gravity Rush Remastered all get a mention.
That's on top of fellow triple-A blockbusters like Watch Dogs 2, Assassin's Creed Origins, A Plague Tale, No Man's Sky and Dark Souls Remastered.
If you want to nab the new PS Plus games for February 2021, then you might want to take advantage of the latest PlayStation Plus deal.
The UK retailer is currently selling 12-month PlayStation Plus subscriptions for just £42.85, compared to £49.99 on PSN.
As a digital membership, the PS Plus subscription will be delivered immediately, which means you can use it to bag the latest batch of free PlayStation Plus games.
Click the link below to get your discounted PlayStation Plus membership from ShopTo.
GET A 12-MONTH PS PLUS SUBSCRIPTION FOR £42.85 AT SHOPTO
If you subscribe to PS Plus today, then you can download both the January and February free games.
This includes Shadow of the Tomb Raider and Greedfall on PS4, as well as Maneater on PS5.
Shadow of the Tomb Raider is arguably the pick of the bunch, although Maneater has developed something of a cult following since launch.
"Experience the ultimate power fantasy as the apex predator of the seas – a terrifying SHARK!" reads the official description.
"Maneater is a single player, open world action RPG (ShaRkPG) where YOU are the shark. Starting as a small shark pup you are tasked with surviving the harsh world while eating your way up the ecosystem.
"To do this you will explore a large and varied open world encountering diverse enemies – both human and wildlife. Find the right resources and you can grow and evolve far beyond what nature intended, allowing the player to tailor the shark to their play style."