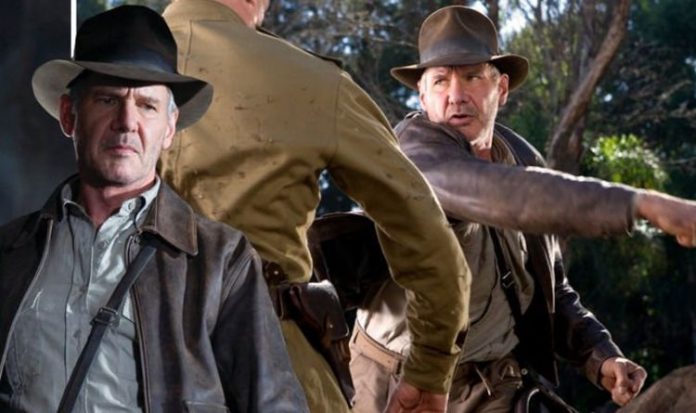 Indiana Jones 5 is currently shrouded in mystery, as no trailer or release news have been revealed just yet. So far, the only details that have been confirmed are that Harrison Ford will be returning as the titular character, and that the movie will be helmed by James Mangold. The director has now posted a vague tweet, however, which may mean the new movie will be set in the 1960s.
Mangold recently posted: "The Velvet Underground are f*****g great. That's it. That's my tweet."
He followed up with: "(Note – I'm mentally living in 60's NYC [New York City] right now cause that's where all the movies I'm working on take place)."
The fifth movie in the adventure franchise is one of Mangold's next movies, and The Velvet Underground started their rock music journey in the mid-1960s – leading fans to believe the upcoming Indy movie is going to be set in that decade. 
At the time of writing, Mangold is only working on Indiana Jones 5, and an upcoming film titled Juliet.
READ MORE: Justice League: Zack Snyder on why he gave movie to Joss Whedon
Placing Indiana in the 1960s would make sense for the narrative, as the previous Indiana Jones movies have been leading up to that.
The most recent film in the franchise, The Kingdom of the Crystal Skull, was released in 2008, and was set in 1957.
Before that, Indiana Jones and the Last Crusade was set in 1938.
The films' settings have always been reflected in the plot – most recently with Crystal Skull introducing Mutt (Shia LaBeouf) as a 50s-styled Greaser.
Marshall went on: "It was all of the right pieces coming together, at the right time."
He went on to reveal that original Indy director, Steven Spielberg, is not out of the franchise just yet.
He confirmed: "Steven is staying on as a producer, so we've got the best of everything."
Despite Spielberg's return, there will be some differences in the upcoming movie compared to its predecessors.
Ford spoke frankly about returning as the character in an interview, where he confirmed Indy will not be kicking "as much a*s".
He said: "It's perfectly appropriate and okay for him to come back again with a great movie around him where he doesn't necessarily have to kick as much a*s.
"To me, what was interesting about the character was that he prevailed. That he had courage, that he had wit, that he had intelligence, that he was frightened and that he still managed to survive. That I can do."
Indiana Jones 5 is due for release in July, 2022.