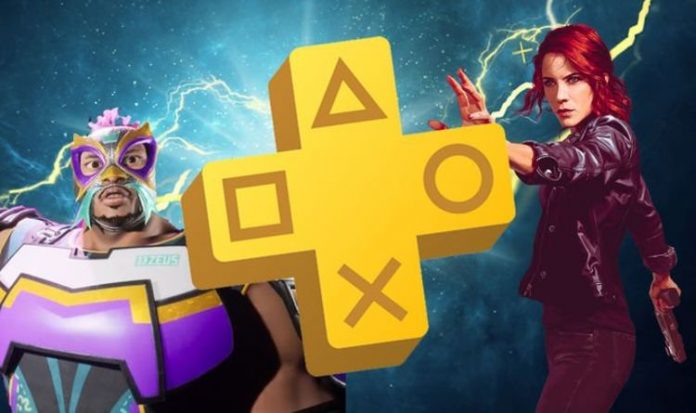 Sony is gearing up to release what is arguably the greatest batch of PlayStation Plus free games ever.
The February 2021 free PS Plus games include Destruction All-Stars for the PS5, as well as Control Ultimate Edition and Concrete Genie for the PlayStation 4.
And because of backwards compatibility on PS5, all three games can be played on Sony's next-gen system.
The new PS Plus games have a February 2 release date. All three titles will be available to download and play from around 10am GMT for subscribers in the UK.
The February 2021 PlayStation Plus games will remain free until March 2, when they'll be replaced by a new batch of games.
Speaking of which, now's the time to download the outgoing line-up of Greedfall, Shadow of the Tomb Raider and Maneater if you haven't already.
Control Ultimate Edition is undoubtedly the pick of the bunch in February, although PS5 owners will be most looking forward to Destruction All-Stars.
The vehicular combat game features four different game modes at launch, including a novel take on the Battle Royale genre.
Titled Gridfall, the Battle Royale game sees players compete to become the last person standing. The twist, however, is that sections of the floor will fall away during matches.
Destruction All-Stars also features a surprising amount of on-foot gameplay, as characters run, jump and dodge incoming traffic, all the while attempting to hijack the best cars.
Control, meanwhile, is a third-person shooter set in a top-secret government building. The Ultimate Edition contains the base game and the DLC expansions.
PS5 owners can download a free next-gen upgrade for Control, which adds DualSense support, improved visuals and faster loading times.
Finally, Concrete Genie is a colourful and charming adventure game in which a young boy attempts to brighten up the streets of a dilapidated seaside town. 
"After finding a magic paintbrush that brings his creations to life, Ash sets off on an epic quest to rescue his town from darkness," reads the official description.
"Let your imagination roam free through the streets and rooftops of Denska, as you paint the town back to life."
Concrete Genie even has a couple of virtual reality modes that can be played on PSVR.
If you're not a PS Plus subscriber but want to check out the new games (and the January freebies if you hurry), then it's worth checking out this new deal from ShopTo.
ShopTo is currently selling a 12-month PlayStation Plus membership for just £42.85. That's a saving of 14%.
As a digital membership, the PS Plus subscription will be delivered immediately, which means you can use it to bag the January and February free games.
At the time of writing, CD Keys is selling 15-month PlayStation Plus subscriptions for £56.99.
After purchasing the subscription, CDKeys will send you a confirmation email with a download link.
After verifying your phone number, you will be sent a pin, which can then be used to access your code.
Once you have the code, just visit the PlayStation Store, select the redeem codes option and then enter your number.