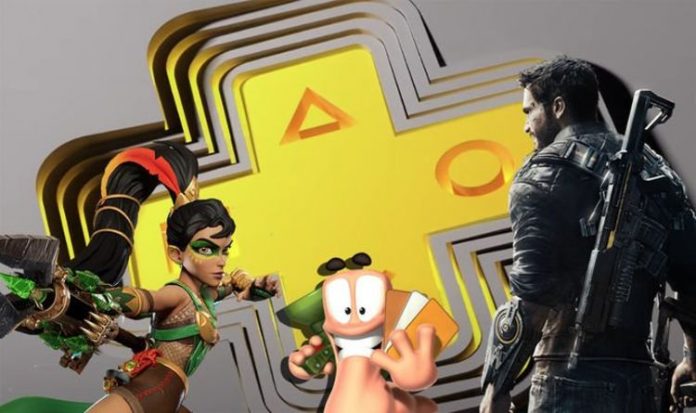 PS Plus subscribers are counting down to the release of the December 2020 free PS4 and PS5 games.
And it's another solid month for subscribers, as Just Cause 4, Rocket Arena and Worms Rumble join Bugsnax in the PS Plus free games line-up.
The next batch of PlayStation Plus free games have a December 1 release date for subscribers. There's no official launch time, but you can expect the games to be available at around midday.
You can also consider this your final warning to download the current games line-up, which consists of Middle-earth Shadow of War and Hollow Knight Voidheart Edition.
The December free games will be available to download until January 5, 2021, so there's plenty of time to pick them up.
The pick of the bunch is arguably Worms Rumble, which is a brand new multiplayer release for up to 32 players.
"Worms Rumble is Worms like you've never played it before, with intense, real-time, arena-based 32 player cross-platform combat," reads the official description.
"Get ready for Deathmatch and Last Worm Standing modes where you're only ever a Holy Hand Grenade away from death!"
"Use a variety of fan-favourite weapons like the Bazooka and Shotgun plus all-new additions to the armoury to bring the pain to your invertebrate opponents as you climb the ranks.
"Customise your worm, take part in challenges and seasonal events and experiment with new ways to play in The Lab. This is Worms, reinvented."
Rocket Arena is another online multiplayer game where the aim is to destroy everything that moves.
The game has struggled to find an audience since it launched earlier this year, so a PS Plus release could really drive up player numbers.
Then there's massive open-world game Just Cause 4, which despite a rather ordinary plot and mission design, features some extraordinary physics and weather effects.
"Jump into an action-packed open-world sandbox experience and cause chaos with a wide selection of weaponry, vehicles and gear. Strap into your wingsuit, equip your fully customisable grappling hook, and get ready to bring the thunder!"
If you're not a PlayStation Plus subscriber, then there's never been a better time to sign up.
By signing up today (November 30), you could download the November 2020 free games, as well as the December 2020 freebies.
Better yet, you still have time to take advantage of the latest Black Friday and Cyber Monday PS Plus deals.
The best deal of all is available at ShopTo, where 12-months of PlayStation Plus is available for just £32.85.
If you're interested in subscribing to PS Plus but don't want to commit for an entire year, then you can also pick up a 3-month pass at a reduced price.
Representing a saving of 20%, the 3-month PS Plus subscription is down to just £18.39 on PSN. The deal ends on December 1, so you don't have long to take advantage.