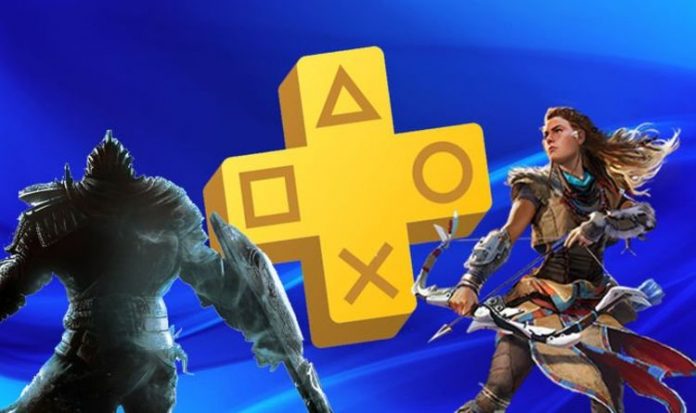 PlayStation Plus subscribers are eagerly awaiting the free PS4 and PS5 games reveal for December 2020.
The next batch of free PS Plus games are likely to be revealed at 4.30pm UK time on November 25.
Assuming Sony goes the traditional route, the PS Plus free games will be available to download less than a week later on December 1.
With the December 2020 PS Plus reveal closing in fast, fans have been having fun making predictions about the next batch of free games.
In the latest PlayStation Plus predictions thread over on Reddit, fans believe that Horizon Zero Dawn could make an appearance as one of the free PS4 games.
First-party game Horizon Zero Dawn was left out of the PlayStation Plus Collection on PS5, perhaps because Sony is saving it for PS Plus in December.
The same is true of Uncharted: The Lost Legacy, which is the only Uncharted release not to have made an appearance on PS Plus.
It might be wishful thinking, but there are also lots of predictions for Dark Souls Remastered. Fans argue that an appearance on PS Plus would inspire people to check out PS5 launch title Demon's Souls.
Dark Souls 2: Scholar of the First Sin and Dark Souls 3 also get multiple mentions in the latest predictions thread.
Elsewhere, there are mentions for everything from No Man's Sky and Watch Dogs 2, to Nier Automata and Firewatch.
Little Nightmares continues to be a popular choice, as well as Spyro Collection, Assassin's Creed Unity and a Far Cry game.
Needless to say, you can't have a monthly predictions thread without The Order: 1886 making an appearance. Maybe one day.
What's less clear is whether or not any PS5 games will be included in the December 2020 PS Plus line-up.
PlayStation Plus subscribers can currently download the PS5 version of Bugsnax as part of their membership. 
The charming PS5 launch game is free to PS Plus subscribers until January 6, which has led to speculation that there won't be another free PS5 game until then.
However, some fans are convinced that the PS5 version of Worms Rumble will be available as a free PS Plus download in December.
Sony used to give away two PS4 games, two PS3 games and two PlayStation Vita games every month, so there's nothing to say the company won't do the same for the PS5 and PS4.
In the meantime, PlayStation Plus subscribers can download the current line-up of Middle-earth Shadow of War and Hollow Knight on PS4.
"Set between the events of The Hobbit and The Lord of the Rings, Middle-earth: Shadow of War beckons you once more into JRR Tolkien's iconic world of wizards, orcs and elves," reads the official description.
"Go behind enemy lines to forge your army, conquer Fortresses and dominate Mordor from within.
"Experience how the Nemesis System creates unique personal stories with every enemy and follower, and confront the full power of the Dark Lord Sauron and his Ringwraiths in this epic new story of Middle-earth."
Hollow Knight, meanwhile, is a critically-acclaimed 2D platformer that's like a cross between Castlevania, Metroid and Dark Souls.
"In Team Cherry's engrossing 2D explorative platformer, descend into a sprawling underground world of Hollownest to battle tainted creatures and befriend bizarre bugs.
"Unlock new skills and tailor your power sets to fit your playstyle to help you explore twisting caverns, ancient cities and deadly wastes. Uncover a kingdom's ancient history, taking on epic bosses that'll challenge your combat and platforming skills as you strive to solve the mysteries buried at its heart."