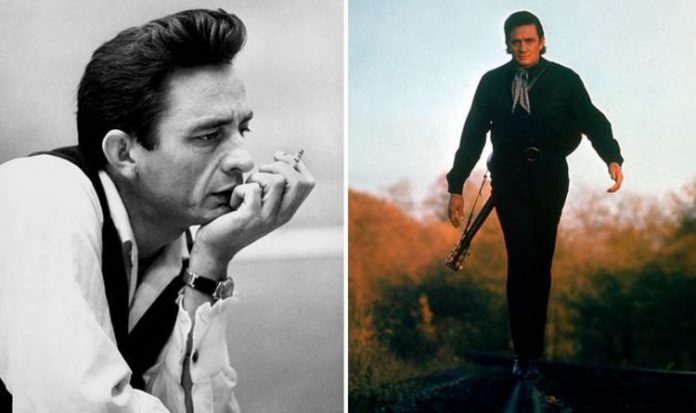 Johnny Cash is one of the most influential rock and roll icons of the 20th century. And like just like fellow megastar Elvis Presley he struggled with drug addiction, as depicted in the 2005 biopic Walk the Line starring Joaquin Phoenix. In an exclusive interview with Express.co.uk, his only son with June Carter Cash has shared when his father's major turning point away from drugs was and what it took.
John Carter Cash admitted candidly: "It was the fact that he thought he was going to die.
"He saw his whole life falling apart. His relationship with his first wife was destroyed. He hit rock bottom and crawled out of a cave."
In 1967, he was arrested once again for possession of amphetamines and knew he had to turn his life around.
Lucky for Johnny Cash, his future wife June Carter – who he won a Grammy with for the duet Jackson that year – was there to help the star through his struggles.
READ MORE: Johnny Cash's son on The Man in Black's friendship with Elvis Presley
Their son, who was promoting the new album Johnny Cash and the Royal Philharmonic Orchestra, said: "My mother was there when he came out of that cave.
"He was gonna get back up, my mother supported him as a shoulder for him to lean on through his hardest times.
"But I really think it was the fact that he knew that he was going to die if he didn't change that made him change in late 1967."
Cash also rediscovered his Christian faith which he leant on during the highs and lows of the rest of his life.
John Carter Cash said: "In the Eighties, I was there, very close, to [witness] his pain pill addiction.
"Watching him struggle through that and seeing him disintegrate in character.
"He was never angry, never physical. But he just became incoherent and not available for a while."
Despite all the dark times throughout his life, his son touchingly chooses to focus on the many positives.
His son said: "He struggled with addiction throughout his life, but what matters was the good and the strength.
"I can look back now and I can choose to remember the bad and how things fell short.
"Or I can look at the good and the beauty and the light – and today I choose the light."
Johnny Cash and The Royal Philharmonic Orchestra is out now.