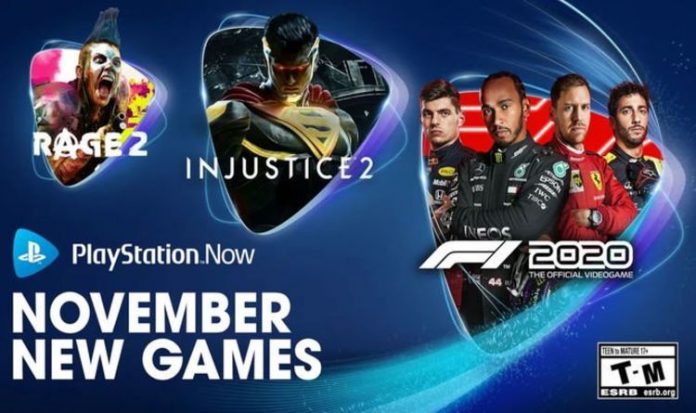 PS Now is getting some new exciting titles this week but subscribers should be warned that they will also be losing at least one from the library. The good news is that none of the recent first-party PS4 additions, like Days Gone and Medievil, will be disappearing from the PS Now library. These will be staying in place into next year, but at least two third-party titles will be leaving in November.
It's always hard to keep track of all the different PS4 games that come and go, as they don't all come with an expiry date.
But the one we do know will be disappearing in the next 24-hours is Ubisoft's Rainbow Six Siege.
Having recently just made its debut on Xbox Game Pass, the popular shooter will be disappearing from the PS Now library with the next PSN store update.
This will be happening as the new PS Plus free games go live, as well as the latest PS Now titles.
PlayStation Plus gamers will soon be getting access to Middle-earth: Shadow of War and Hollow Knight: Voidheart Edition, while those who upgrade to a PS5 will also receive a digital copy of Bugsnax.
The other game that will be leaving the PlayStation Now platform is Metro Exodus; however, it should be noted that this isn't scheduled to happen until the end of the month.
Gamers will be able to explore the world of Metro until the last day of the month, and we won't know what will be replacing it until much later.
NEW PS NOW GAMES ARRIVING ON NOVEMBER 3
F1 2020
British racing studio Codemasters roars back onto the Formula 1 racetrack with an extensive range of new gameplay modes, headlined by the immersive MyTeam. Create your own F1 team – driver, teammate, engine supplier and more – then compete on the grid for championship glory. Split-screen racing caters for competitive households, while online races will let you take on fellow fans worldwide.
Injustice 2
Mortal Kombat developer NetherRealm Studios brings its fighting expertise back to the DC universe in this superpowered brawler sequel. Don the cowl of comic book icons such as Batman, Aquaman and other larger than life characters as they battle it out in new environments on an epic scale. With the Gear System, you can fashion the look and fight strategy of your chosen heroes, powering them up with character-specific equipment.
Rage 2
Pairing id Software's FPS pedigree with Avalanche Studios' open-world prowess, Rage 2 invites you to enjoy ludicrous vehicle combat, super-powered first-person mayhem, and an open world full of emergent madness. Tear through an unforgiving wasteland battling ferocious factions to find upgradable weapons and devastating Nanotrite powers to crush the oppressive rule of The Authority once and for all.
My Time at Portia
Split your time between being an adventurer, farmer and engineer in this enchanting sim set in a charming post-apocalyptic land. Restore your Pa's neglected workshop to its former glory by fulfilling commissions, growing crops and raising animals. Want to take a break from crafting? Befriend Portia's quirky inhabitants and take part in the town's many mini-games, or strike out to explore and battle your way through ancient ruins and dungeons.
Kingdom Come: Deliverance
Kingdom Come: Deliverance is a story-driven open-world RPG that immerses you in an epic adventure in the Holy Roman Empire. Avenge your parents' death as you battle invading forces, go on game-changing quests, and make influential choices. Explore majestic castles, deep forests, thriving villages and countless other realistic settings in medieval Bohemia!
Warhammer: Vermintide 2
Warhammer: Vermintide 2 is the sequel to the critically renowned Warhammer: End Times – Vermintide. In this epic 4-player co-op game, you fight together with your friends against the forces of Chaos and Skaven in the Warhammer Fantasy Battles world. Vermintide 2 expands the intense first-person combat with a brand new enemy faction, 15 new career paths, talent trees, new weapons, an improved loot system, and more.