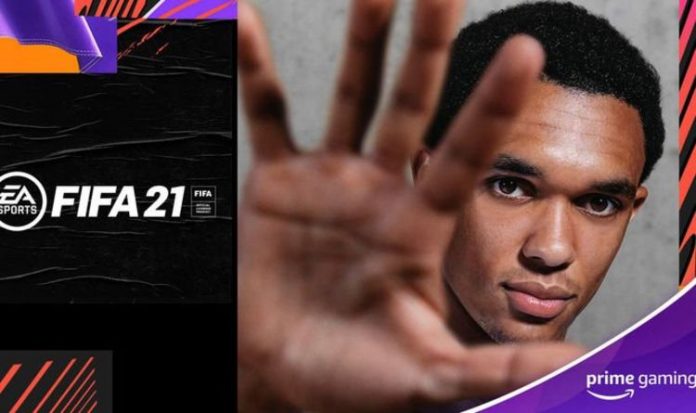 The FIFA 21 TOTY promotion is running right now, with the new Team of the Year kit launching on Sunday and the attackers ratings being revealed over the weekend. And if you're looking to bolster your Ultimate Team squad then Prime Gaming has some good news for you. Today the first of nine FIFA 21 and Prime Gaming content drops was released.
And this latest Prime Gaming drop will reward FIFA 21 players with one 81+ overall rating player pick item as well as four rare gold player items in FUT.
Prime Gaming and EA have teamed up before, with a Madden 21 promo running right now.
This offers 11 content drops for the hit NFL game, with two freebies available to claim right now.
The first is the Campus Heroes Pack for Madden Ultimate Team, the second being the NFL 21 Playoffs Pack.
Here's what these Prime Gaming bonuses for Madden 21 offer…
Campus Heroes Pack: 3x 85+ OVR NAT Campus Hero players with a chance at a 95 OVR player
Playoffs Pack: NAT 87+ OVR Playoffs Player with a chance at a 93 OVR NFL Playoffs Player
Elsewhere Prime Gaming is also offering loot for another EA game, Star Wars Squadrons.
One of these content drops, which offers the Typhonic Defender and Ace's Apex helmets, is only available for a little while longer.
This offer ends on February 9, with another Star Wars Squadrons freebie that offered the Bold Approach and Vibrant Focus helmets is no longer available.
Prime Gaming – which is included with Amazon Prime subscriptions – currently offers free loot for a tonne of other popular games.
If you play GTA 5 Online, Red Dead Online, Apex Legends, Fall Guys, Destiny 2, League of Legends, Valorant and other hit games you'll be able to pick up free bonuses with Prime Gaming.
Prime Gaming also offers a range of free games, with a tonne of great SNK arcade classics available to download right now as well.
Games such as Garou: The Mark of the Wolves, Metal Slug 3, The Last Blade 2, The King of Fighters 2002 and Samurai Shodown 2 are among the unmissable coin-op hits you can pick up from Prime Gaming without paying a single extra penny.
These SNK games are only available on Prime Gaming as free downloads for a limited time only so don't delay if you want to pick them up for nothing.