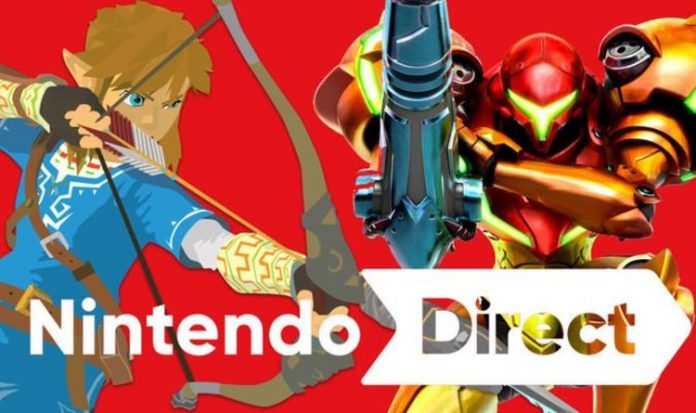 It's been a long time since The House of Mario have held a full fat Nintendo Direct, with the last proper Direct in 2019. Since that September stream Nintendo has opted for more bite-sized broadcasts, such as the recent Monster Hunter Rise Direct. And Nintendo Switch fans have been teased that they could be seeing another Nintendo Direct airing this month.
Kelios is a well-known leaker who previously correctly leaked when an unannounced Nintendo Direct was about to air.
And at the start of this week Kelios dropped a very eye-catching post on Twitter.
Kelios shared a meme that showed Harry Potter wishing for a Nintendo Direct and alongside it wrote: "Have a nice week".
It's only a brief tease but given Kelios's track record it could mean a Nintendo Direct for January 2021 is inbound.
This Direct tease also comes as there has been lots of Direct activity online in recent weeks – with Direct YouTube playlists and websites all being updated, which seemed to hint at an upcoming stream.
It remains to be seen what kind of Direct fans have in store – whether it'll be another Partner Showcase or a full fat Direct.
There are plenty of games that could feature during an upcoming Direct.
Likely candidates would include games that have featured in previous recent Directs such as Bravely Default 2 or No More Heroes 3.
While surely the wishlist picks would be Bayonetta 3, Metroid Prime 4, a Switch Pro reveal and Zelda Breath of the Wild 2.
That latter announcement seems more likely to come next month in the run-up to Zelda's 35th anniversary.
Kelios has also teased other Directs that could air in the coming weeks too.
Recently Kelios teased a Pokemon Direct that would be airing next month to mark the series' 25th anniversary.
Kelios posted: "Pokemon Direct next month: oops".
And it looks like this Direct could have some huge announcements, with Kelios previously hinting at what Nintendo and the Pokemon Company have in store for the big birthday.
Towards the end of last year Kelios tweeted: "You're going to have your remake next November, stop complaining".
While Kelios didn't mention a specific Pokemon game by name, the likeliest candidates are Nintendo DS classics Diamond and Pearl.
Kelios also said a Detective Pikachu sequel is in the works, which could debut alongside Pokemon Snap and Pokemon Unite in 2021.
Next month will also mark the 35th anniversary of the Zelda series, so we could see a Hyrule-themed broadcast air in the run-up to this landmark event too.
Nintendo previously released a Direct for Mario's 35th anniversary celebrations last September, so it seems possible they could do the same for Link and Zelda's big day.