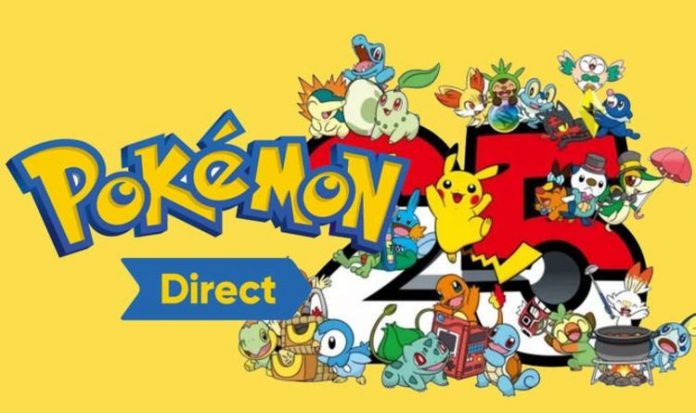 The Pokemon series this month celebrates its 25th birthday, with the anniversary for the original Red and Green Game Boy release fast approaching. On February 27 1996 the Pokemon series began when Pocket Monsters: Red and Pocket Monsters: Green first launched in Japan on Nintendo's iconic handheld. And the rest, as they say, is history – with Pokemon going on to become one of the most successful video game franchises of all time, as well as spawning hit movies, animes, TV shows, trading card games and much, much more.
And to mark a quarter of a century of Pikachu and co, the Pokemon Company has teased they have some "very special" plans in store.
The Pokemon 25th Anniversary festivities began last month, with the Pokemon Company launched a website to mark the celebrations.
They also announced that pop superstar Katy Perry had been signed on for the celebrations.
Since then we've found out Post Malone will be headlining a virtual Pokemon 25th Anniversary concert, and McDonald's have launched a Happy Meal Pokemon trading cards promotion to coincide with the birthday festivities.
But what many Pokemon fans will be looking forward to is an announcement on the games that will be launched during this anniversary year.
And it seems a good bet that we could see some of these titles announced during an upcoming Pokemon Direct.
Reliable leaker Kelios, who previously correctly leaked the timings for a Nintendo Direct, has been tweeting about a forthcoming Pokemon Direct.
In their latest tweet Kelios quoted a tweet that highlighted a line from a recent press release about the upcoming Pokemon concert – which is taking place on Pokemon Day (February 27).
The press release said: "In anticipation of the concert, The Pokémon Company International will host several celebratory activations across the brand in the week leading up to the virtual music event."
Quoting this, Kelios simply tweeted "Pokemon Direct" along with a smiley face.
Previous Pokemon Directs that took place in February have either happened on Pokemon Day, or around that time.
The Pokemon Direct that was broadcast in 2019 aired on Pokemon Day.
While the Pokemon Direct to mark the 20th anniversary happened on February 26 2016.
So a Pokemon Anniversary Direct for February 27 2021, or in the run-up to it, seems likely.
In terms of what could get announced, Kelios previously tweeted about some of the games the Pokemon Company has up its sleeve.
And, according to the leaker, a new Detective Pikachu game could be in the works for the Switch.
While Kelios also teased that a remake fans had been clamouring for is coming.
Kelios did not specifically mention which Pokemon game was getting the remake treatment, but DS classics Diamond and Pearl seems most likely.
It later emerged that this Diamond and Pearl Remake for the Switch could have a catching mechanic similar to the Let's Go games released back in 2018.
It's rumoured that the Pokemon Diamond and Pearl remakes will be launching in November.
Other Pokemon games launching this year include New Pokemon Snap in April while Pokemon Unite is also tipped to release in 2021.